<![if !vml]>
<![endif]>
The Arctic Edge comes to First Baptist
By Valerie McGill - Galt Herald Staff Writer
When the leaders of this year's Vacation Bible School (VBS) planned the yearly program, they must have had some divine intervention, since the theme of the 'Arctic Edge' was just what was needed to help keep kids cool in the current heat wave.
First Baptist Church of Galt is holding their annual VBS this week. The church continues to do an outstanding job for the community's children by providing a week of free fun, games, activities and spiritual strength.
Church member and VBS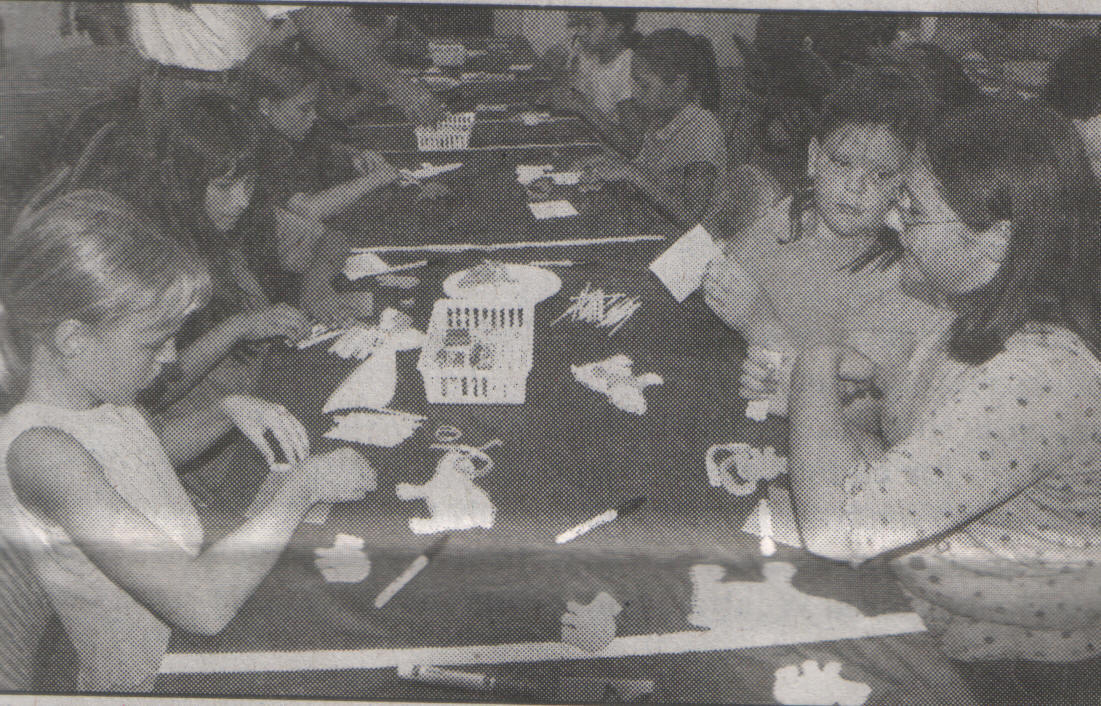 veteran Lupe Harrison heads up this year's program. She has about 40 volunteers from the church to help her run the event.
"I'm pleasantly surprised that this many kids came out in the heat for our event," said Harrison. "The purpose of why we do this is to reach out to the community, to teach them about God, and to give them the opportunity to accept Jesus Christ as their Savior."
She said that she hopes the kids have a great time and a lot of fun.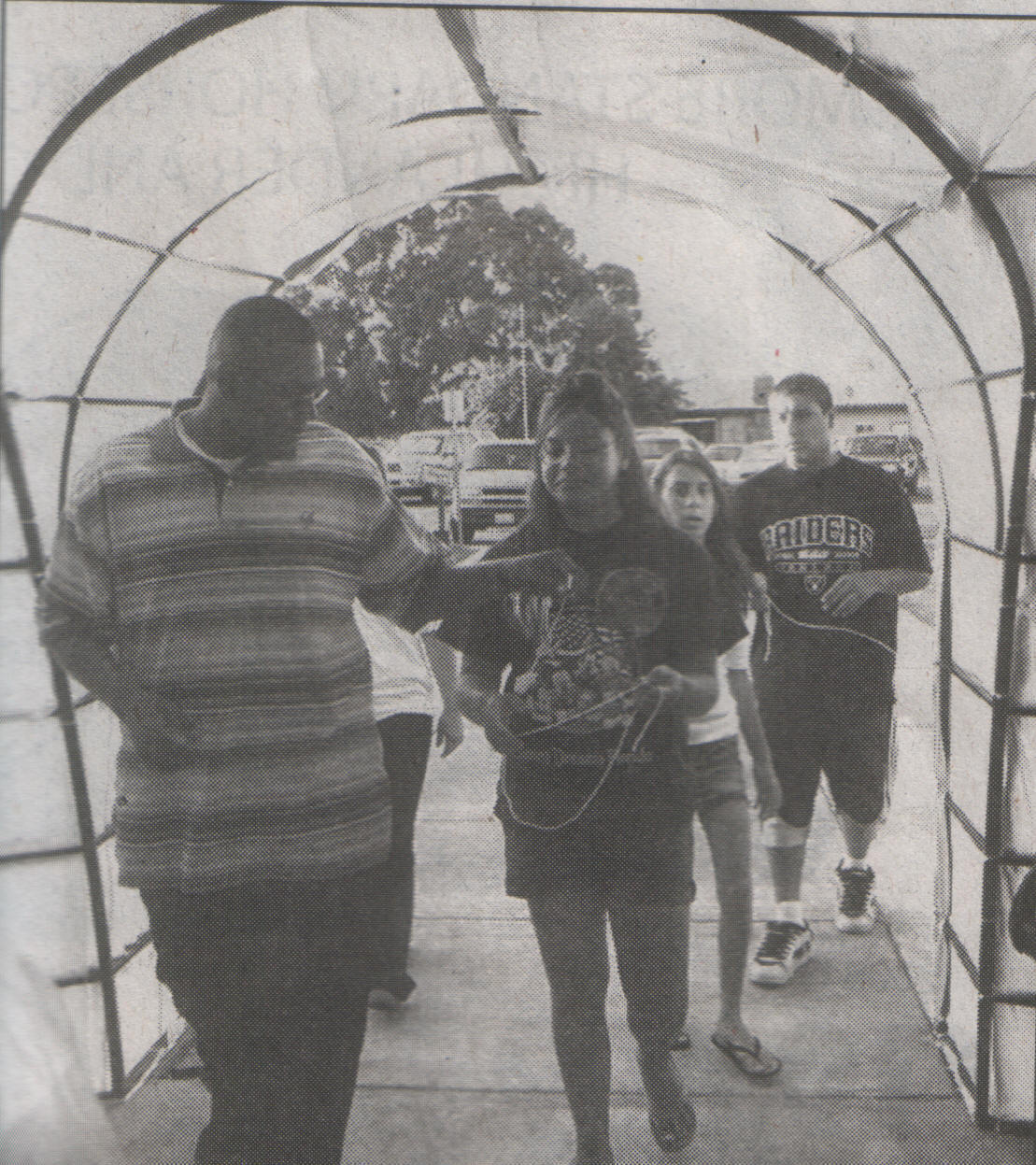 Children walk through a giant igloo with icicles hanging above as they start VBS. The air-conditioned church adds to the feeling of being in the arctic with ice all around. The beautifully done decorations fill all areas of the church, setting the stage for the icy theme and getting kids out of the heat for a couple hours.
Water activities cooled them off and added to the fun of being able to douse their leaders with water. The different areas have themes like Bible study at Big Bear Lodge, crafts at the Craft Depot, snacks at the Snowshoe Canteen, and worship rally at the Outpost.
Punch, grapes, trail mix and gummy bears were the snacks for Monday night's opening, and the kids went through the line with smiles on their faces.
Some of the crafts to be made during the week are polar bear coasters, CD covers, sand crosses, banners with their pictures, and the ABCs of how to become a Christian. Invitations were created for the children to give parents for Family Fun Night on Friday, the last day of VBS. Kids will be performing to show their parents what they've been doing all week, and everyone will enjoy a BBQ provided by the church.
There are three levels of VBS with activities made for specific age groups. Preschool is the first level, K-5 is next, and junior high and high school have their own program as well. Separate larger groups have their own leaders. Children go from station to station doing planned activities and meet together for a message or Bible study.
Pastor Rob Patterson came to Galt 10 years ago. This is his 11th VBS at the church.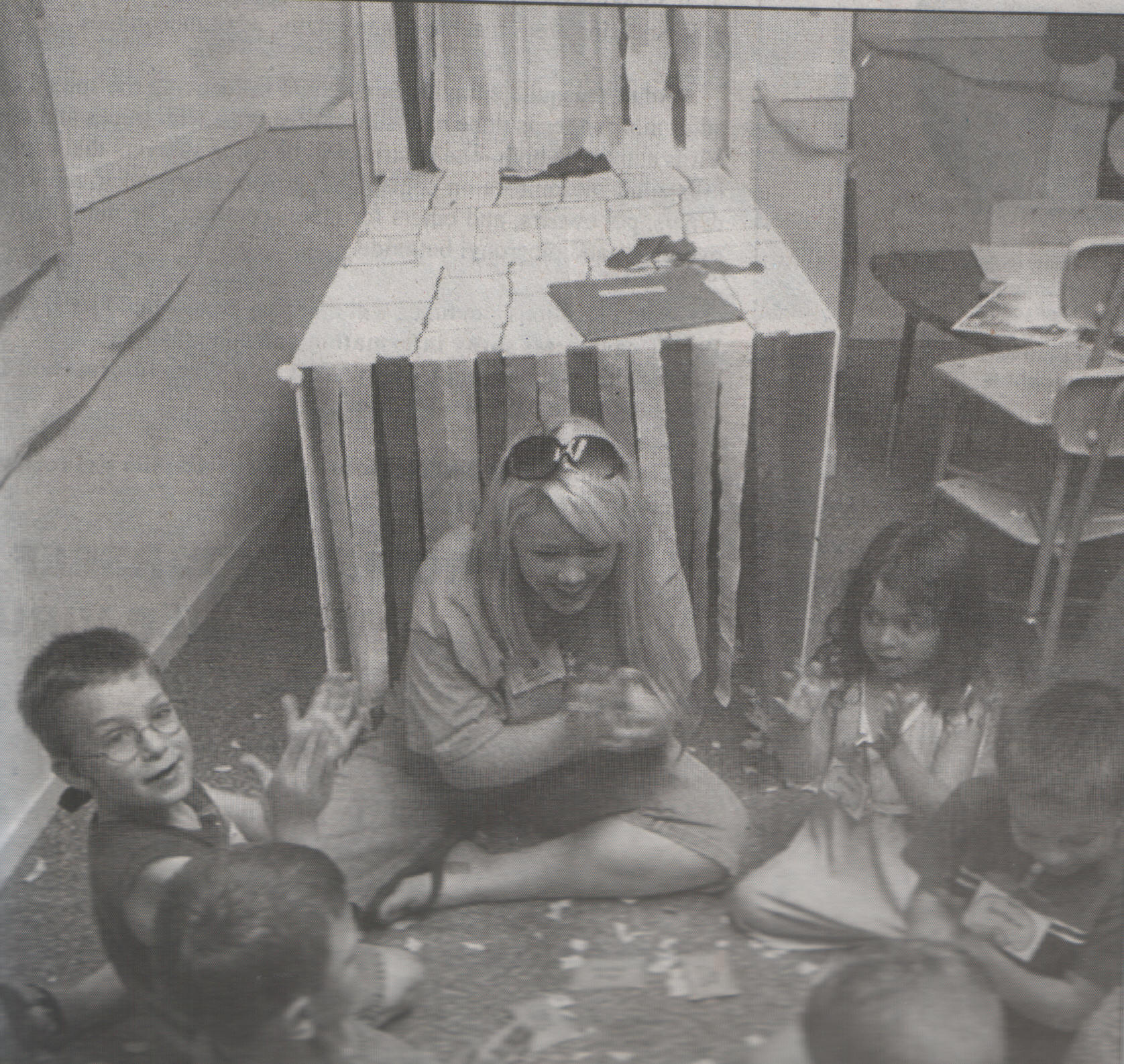 "I came as a new pastor during Vacation Bible School 10 years ago," said Pastor Rob. "I remember some of the children that were here that night, and seeing them help run the program this year is very exciting. This has been a wonderful first night with around 120 children in attendance, of which 21 are teens."
"This is a cause greater than ourselves," said Pastor Rob. "We are investing in their lives and trying to show them that church is fun. VBS is a high point of our church each year."
The church is located at 653 A Street, and children can join VBS all week, 6-8:30 p.m.
Other church in the area will also be having VBS, so if your children aren't able to attend this one, check with your local church to see if they will be having a program.