---
I wrote Daniel Teale a note last night. If you don't know who he is, click on his photo and you'll have a chance to meet him. He lives in Australia. I met him through YouTube. Here's the interchange.


----------------- Original Message -----------------
From: pastorob
Date: Dec 23 2006 11:47 PM
Subject: Crazy Idea

Crazy, perhaps.

You know I'm gonna be unemployed as of December 31st, however I don't think that the Lord is gonna leave me without a major assignment to right to work on.

I'm wondering if you would be willing to give up the next semester to come hang out with us in California.

We (Cathy and me) bring you over as our guest; you could stay with us, play with us...

I'm being presented to this new church on January 7th. They have many older people but I get to help pick the new music minister.

In the meantime, you could certainly help me IF I go to that church. If we don't go there, you could still be part of whatever we're gonna do next.

Is it possible or are you definitely 'locked in'?

I'm thinking of having you come for a 'short trip' initially--six weeks to six months.....ASAP.

Write back and tell me what you think.

Rob

My myspace INBOX had incoming mail this morning. Click on this photo to see Daniel's myspace page:

Hey Rob!

Tha
nks for the message. I can't really write a detailed response at the moment as I'm at my uncle's place for Christmas.

I'll have a good think and pray about what you said and I'll get back to ya!

Talk to you soon, God bless!

Dan
---
Saturday, December 23, 2005

I received a phone call from Macdonald Wreh this morning. He will come to be with us for both services tomorrow morning. (For some archives about Macdonald: click here)

I also received this email Christmas Card from Estonia:

Merry Christ

mas and a Happy New Year filled with joy, surprises and blessings!

Karina and Moonika from Estonia

Click on the photo to see the Mission House where Aimee and Cathy stayed during our second short-term mission to Estonia (November, 2003).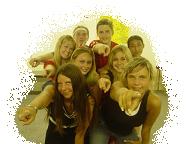 Karina

and

Moonika

came to stay with us for the entire summer in 2004. Below is a recent letter we received from Karina.



Tere, I am

Karina

from Estonia.

I haven't written so long. But sometimes I just visit you blog just to get to know how you are doing. And today when I read it I just thought that I'm going to write a short note as well.

As I understand you are doing fine there. Here, in Estonia, things are also kind of OK.

I am studying to become a dentist.

It is my second year at the university in Tartu. I have always known that I want to study medicine. So I just feel that it is a God's plan that I am studying this kind of occupation.

I am living in Tartu now and participating in a congregation that is connected with the missionaries who worked in Salem church. They are from the USA. As I know you met them when you were in Estonia. They built a new church that is targeted especially for youth.

Moonika is doing her last year at high school in Tõrva.

She doesn't know her future plans yet. But I am sure she will work them out.

We will be aunts soon because our older sister gets a baby boy. We are so excited.

The time is going so fast. It was already snowing today. That means that the winter is coming again and the Christmas etc..

I have very good memories

about the time when I was in Galt. It has been a best trip of my life. So thank you for the time and experiences that you shared with us. I will never forget them
.
Blessings for all of you,

Love
Karina

Click on this frame and watch a video that includes shots of Karina and Moonika as they helped us during Vacation Bible School.

Archives about our fellowship with Estonians: click here
---
Friday, December 22, 2006
Beverly
and I are heading out for our last Visitation together. Cathy asked me, "How do you choose where to go?" (licking her finger and raising it up). Actually, to say that we follow the leadership of the Spirit does connect us with the Wind, eh?
Last night, Jerry decided to fly to Nashville to audition for
Eowyn
's new touring band (January 5-7).
Our friend,
Rodney Edwards
, has offered to give him a free place to stay while he's there.
Eowyn
is being managed by
American Dream Entertainment
. Here is what their website has to say about their business:
"We a
re an Artist Management company based out of Nashville, TN. Our goal is very simple. We plan to change the face of the Christian Music Industry. We take artists that truly have a vision for Christ, and help them prosper while keeping them focused on the ministry God has given them. Many artists come into the Christian Music Industry with their hearts in the right place. Somewhere between being mistreated by their label and starving on the road, they become jaded and forget that it all began because they wanted to share Jesus with a lost and dying world. At American Dream Entertainment, we make sure the artist is treated fairly and that they know how to survive on the road. All the while, keeping their integrity and focus on ministry. We CAN change this industry! We CAN make a difference in this world!"
I worked on compiling materials to share with ADE. It makes for a good time of show-and-tell:
Audio-Video Resume for
Jerry Patterson
(
click here
)
I found my Leadership-Lifter last night: (
click here
)
My good friend,
Greg Brayton
, wrote to me last night. He's the blind guitarist to whom I owe almost every professional recording I've ever undertaken. His new CD is a cyber-event (as it was produced via internet transmission by
Jorgen Hansson
--another blind musician in Sweden).
Well, Greg is troubled by news from his doctor; please read this email and pray for this buddy-o-mine. You can listen to samples of his new CD on his website:
Hey Brother,
Sort of a tough deal, the Doctor told me yesterday that they saw something that concerns them in my latest x-ray. Unfortunately that means another biopsy for me. It'll happen this coming Wednesday and I see the doc again on January 15.

Gosh I've been writing a bunch and just got my new CD out. Things seemed to be going pretty darned well. I asked the Doctor, well what if the results are negative again, and he just said, "Well I don't know, I don't think that likely because of the changes we've seen".

I have to tell you he just didn't give me a large dose of optimism, but I feel pretty good most of the time, and I still think God has plans for me here. I'll keep on praying for guidance and strength, and if He brings me to mind in your time of prayer and meditation, I'd ask that you say something on my behalf too.

The last time I went through this stuff, your prayers were such a source of comfort, and even joy at times that I just had to write and ask you again. I pray that God will bless you during this New Year, and that you have a wonderful Christmas too! Soon as I know anything more, I'll pass it along.
Thanks so much for being a friend I can count on.
Sincerely,
Greg

---
Thursday, December 21, 2006
Hmmm...Cathy rear-ended a car last night so we were late to Bible Study. However, the place was packed and we all had a real good time.

Joe has been finalizing his plans for his trip to Moscow and the Philippines. I've been trying to put everything in order to begin the next chapter of my family history.

Thus,
I've been trying to help Jerry with making the most of an opportunity presented to us by Aimee in Kentucky.

An artist named Eowyn has just been signed by a recording label and they are holding auditions in Nashville for her touring band. So, I've been using my day off to compile audio and video clips which help to present our son's abilities:
Audio-Video Resume for Jerry Patterson (view more)
---
Wednesday, December 20, 2006

So, I don't forget...Dolores Silva told me that she would come to church on Christmas Eve. I met her grandson Matthew, 21, and invited him to come as well.

Eli Tavarez called and wanted me to take a look at Oswald Chambers' devotional for that day: click here

The graveside funeral for Cecil Ursery was touching. His children and grandchildren spoke so kindly of this blind musician. Apparently, he was well-known for kind words, laughter, and sharing the joy of musicianship among his family members. I invited those who would be in town to come to church on Christmas Eve.

I conducted an audio system seminar for Christene and Daniel Santillan as the last meeting of the day.

Bible Studies today and tonight.

Call me for more information: (209) 323-0727

By the way: Here's Oswald Chambers for today.
---
Tuesday, December 19, 2006

Immediate Plans . . .
A Funeral: This morning I will meet with the family of Cecil Ursery to plan his graveside service. Cecil was an elderly man who visited our church with his wife, Dottie. Veda, Beverly , and I all shared several Friday morning visits in their home over the years. Cecil and Dottie both played guitars; Dottie also played the Spoons. We had a jam session once. A group of friends and family gathered in their brother's livingroom and were delighted to hear the preacher pick up a guitar and join in. That was fun. Sadly, Dottie now struggles with the effects of dementia. It will be good to see her again.

A Wedding: Tanya, Phillip, and I met last night to further discuss the stuff of marriage and family. I shared with them that this particular partnership will bind our hearts together for the rest of our lives. Their rehearsal is Friday night and the wedding is Saturday in the late afternoon.

A Baptism: Last Sunday, after the second service, Rosie and Zachary approached me. Zachary desires to be baptized this coming Sunday morning. Apparently, he has been considering this step of obedience for quite some time.

Communion: Sunday night at 6:00 in our Fellowship Hall with whosoever showeth up.


Notes from Yesterday . . .


Cathy
and I visited
Jebby
at his new job:
Bear Creek Community Church
. We were really excited to see the plans that
Pastor Bill, Pastor Dan,
and (now)
Pastor Jebby
have in place. We were given a deluxe tour of the new Worship Center they are currently building. Then we walked through the Vinyl Building where they now meet and learned that about 600 people are currently attending on Sunday mornings.


Jebby shared that he's working on a new song to sing for us at our Candlelight Service on Christmas Eve at 7:00 p.m.

We told Pastor Jebby and Pastor Bill that we are also planning to bring a group from our town to their church on Christmas Eve at 11:00 pm. Then, I started gathering copies of all their cool lobby pamphlets. No use reinventing the wheel. It's a copy-and-paste world these days.

Click below and scroll down for Pastor Jebby's Article:

Living in Mayberry RFD


Last night, after the meeting about the wedding, I went home to sort through paperwork in front of the television.
Bono
was on
Oprah
talking about
Lesotho
(and other nations in Africa that are living with HIV-AIDS). Here's a Business Report link about Bono's involvement in
Lesotho
--the small, African nation that our small, American town has assisted (
click here
).
Here's an interesting link for
President Bush
and Radio Addresses during his years in the White House (
click here
).
Notes from Moments Ago . . .
Pastor Wesley and I had an online chat yesterday. He wanted to know if we would move to Auburn if I was called to pastor there. I told him that we would probably try to sell our house. Then, I added that I've been saying its either "Auburn or Africa"...

He said, "Hallelujah!"
Then, this morning I wake up to find this waiting in my INBOX:

Dear Pastor Rob,

...If God is leading you and your family to
come to Liberia, we highly welcome this with open arms.

You are at liberty to stay at our house or if you would like to have your own
home, with few thousand US Dollars, we could build you a hom
e with 2 or 3 bed-rooms, a porch, living room, rest room that will be fully air-conditioned with electricity and pipe-borne water, Internet and telephone facilities.
There are also very good schools in the city of Monrovia that some of your younger kids could attend while your family is here.
Thank God that Liberia is peaceful now and there are great
opportunities to make "God known to a dying world". We are praying along with you daily.
Pastor, whatever way the Lord is leading you,we will continue to pray for God's favor and blessings upon you, your family and the ministry to which God will call you.
Merry Christmas to you and your family!
We love you,

The Wesley Family

Another letter in my INBOX:


Hey Rob,
How's it goin mate? There's no real purpose for this email rather than to see how
you're going and to keep in touch J.

What's been happening? I bet you're busy with Christmas-related church things!

I've been doing well. I just got back from my hometown where my parents live. It was great to get down there and visit them. I'm still recovering from my journey back to Australia.

God did some awesome things in Thailand and Cambodia! I'll have to tell you all about it sometime. Now I'm in the process of translating the things I learnt over there, into being as culturally relevant here as possible.

I found out as soon as I returned home that I need to move out of the house I live in by the end of January. The landlord, a good friend of mine is moving in here with his wife and they're selling the house they're currently living in.

I feel God leading me into a new season although I am still concerned about finding somewhere else to live! If you could pray for me that would be much appreciated!
God bless you richly and I'm sure I'll hear from you soon!
Dan


The final letter waiting in my INBOX:

heethun666
has replied to your comment.
To read the reply,
go to the comments
for
"Whose Working Class Hero Was He?."
Thanks for using YouTube!
So, I braced myself for what someone named
heathun666
might have to say about the video commentary I posted. So, I clicked on
the comment
.
Sid Peterson
once said:
"
Love me
or
Hate me
... just don't
ignore
me."
I hear ya, Sid.
---
Monday, December 18, 2006

Last night I led the congregational singing before Mike McCall preached. His message was built upon Psalm 100. He and I shared a sweet moment together after his sermon. I feel good about having taken the entire Advent season to savor our relationships in this church. This coming Sunday night, my family will be gathered around the Lord's Supper in our Fellowship Hall.

Local church members are being invited to come share communion with us for the last time in this intimate setting. I hope to have a special time of pastoral prayer for each one who comes. Following that experience will be a Community Candlelight Service at 7:00 in our sanctuary. Our good friend, Jebby, is planning to join us for the hour of spiritual songs and the Christmas Eve celebration. Then, at 11:00 p.m., several of us plan to drive out to Bear Creek Community Church to join with them for their final Christmas Eve service.

For anyone who has an interest in helping with our ongoing work in Liberia, I recommend that you try to see the movie, Blood Diamond, currently playing in movie theatres across America. It stars Leonardo DeCaprio and tells the story of diamond smuggling from Sierra Leone into Liberia. The film adequately demonstrates how children have been conscripted into rebel troops and conditioned to take up arms to kill unarmed people indiscriminately. Cathy, Joe, and I went to see it on Saturday as a way to continue our study of the circumstances and antecedent behaviors which are the underlying root of problems in Liberia and other West African people groups.

The Action/Adventure film is rated R. There are no sex scenes, however the realities of war-time atrocities and the use of vulgar language are explicit.
Click here for more info on Blood Diamond

If you haven't yet seen The Nativity, you'd better go to that movie first.

---
Sunday, December 17, 2006

During these Sundays of Advent, it has been helpful to me to reconsider the mystery of the Everlasting Gospel. The verses below are rich with promise. These passages help me to celebrate the Author's Name:

Everlasting Father

Ruth 4:17 "There is a son born to Naomi." They called his name Obed: he is the father of Jesse, the father of David.

1Sa 16:18 Then answered one of the servants, and said, "Behold, I have seen a son of Jesse the Bethlehemite, that is cunning in playing, and a valiant man, and a man of war, and prudent in matters, and a comely person, and the LORD is with him.

Rom 15:12 Isaiah says, "There shall be a root of Jesse, and he that shall rise to reign over the Gentiles; in him shall the Gentiles trust."

After our two morning services and a special time spent with La Luz de Cristo, I wrote and submitted a letter of resignation to the members of my local church in Galt, California.

On January 7, 2007, I will be presented as a candidate for Senior Pastor for another church about an hour away from here. Before that date, I felt it was important to resign with at least two weeks notice. Below are some excerpts from my letter:

Steps of faithful obedience make possible great blessings in our lives. Since giving my life to Christ in June, 1982, I have made only a few decisions which have dramatically altered the course of my life.

This decision is certainly as important as any of those other life-changing milestones. Through a pattern of continual prayer and personal accountability to others in the Body of Christ, I have arrived at this altar of decision. Life-changing decisions usually affect the lives of many other people, so it is with the utmost concern for everyone involved that I offer this resignation today.
By resigning this office beforehand, I hope that I have demonstrated a singleness of mind and personal integrity. It is indeed difficult to leave this pastorate of nearly 10.5 years.

I have poured my life and passion into the great multitude of individuals who have attended this church since July, 1996. Many of the believers have been called by God to new areas of service; many others have passed on into eternity.
I have made a commitment to remain available to any of you who look to me as an elder in the greater church of Jesus Christ. As well, I humbly submit to the Lord's guidance and will allow church members to proceed as the local body of Christ without the pressure of hearing my opinions on decisions you will make in the future.

I love you all and trust that, in His time, God will bring forth the next Senior Pastor who will lead this local body of believers to function as a New Testament church. May our years together be viewed with respect and honor as history is written about what has happened among us.
---
Saturday, December 16, 2006
Tomorrow is the Third Sunday of Advent at the Epicenter. Many people will gather around the altar to light a candle and pray for someone as our culture encounters the Story of Jesus. During the last two weeks hundreds of candles have been lit. So, by witnessing the lighting of yet more candles, those who have already prayed may be revived to pray again.
Men are beginning to show up for our weekly prayer meeting (Saturdays 6 a.m.) so I must close. Today is our 22nd Wedding Anniversary.
Cathy
and I have sponsored another child from
Lesotho
whose fourth birthday is today. This little girl,
Kolesele
, joins the hundreds of other World Vision children who are being sponsored by the Church at Galt, California.
Click here for the wonderful story of how our local churches have worked together for a Cause greater than ourselves.
Old News
: Well we learned what happens when speculators 'steal' your website name out from under you. I bid a certain amount of money to get it back but was told that the Sellers had not responded to my offer. Now it is being used to advertise a Linux program.
See for yourself:
www.pastorob.com
I think that domain names ought to be protected by Law. Oh well, I suppose that we will continue with this dot-com name and start over. We had our fifteen minutes of fame! More on that later.

I hope you will make plans to come visit our church tomorrow morning. Call me for more information:

(209) 323-0727
---
Friday, December 15, 2006
I just returned from
Rotary
where I heard
Kayla Bobrow
tell of trip she is taking with her aunt to India. Kayla's mother,
Laura
, is mentioned in part one of
Jim Fugate's
message. Laura left behind two daughters (
Kayla
, now 15; and
Corrine
, now 13). Her husband,
Ted Bobrow
, ran sound for us the last time that
Randy Stonehill
was here. Kayla began to weep as she told the Rotarians that she wanted to have a story to tell. I was moved by her youthful need to find that Cause greater than herself.
Cathy, Joe, Jerry,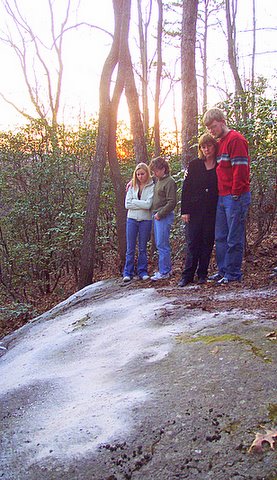 Daniel, Mary,
and I just returned last night from the Memorial in Pisgah Forest, North Carolina. It was good to see our children re-connect with their cousins on Cathy's side of the family. We had three different flights to get back. It was a full day of travel and we haven't quite adjusted yet.
Joe has his final exams on Monday and a couple papers to turn in, then he will be preparing for his next chapter in life (Moscow and the Philippines).
Of course,
Cathy
and I are making major adjustments in our life as well. Our 22nd wedding anniversary is tomorrow. With so much in transition, our marriage commitment serves to bring a great sense of stability.


Pictured above:
Cathy
and her sister,
Anna
(with
Jenny
and
Joe
) look over the rock formation upon which their father's ashes were spread (down the path from his home).
---
Friday, December 12-14, 2006
Pastor Rob,
Did I read this correctly? (in the most recent video):

I'm leaving my pastorate in Galt with my last message here scheduled for Christmas Eve Candlelight Service.

I don't how God will provide for the school, the clinic, and the Children's Home, and the Pastor's family...
I apologize for not keeping in touch….please share more about the change….
I've been getting my feet under me with the new Youth Ministry and just have had to let other things slide….but that doesn't mean I'm not interested…..or not praying….

Rena
Rena was
referring to a comment I left on Tim's Summary (the last
Stonegate Video
sent home from Liberia).
Below is my reply.
By the way, you should watch this video.
click on the frame

Dear Rena,


There's a town called Auburn, California that has sent a Pastor Search Committee to hear me preach several times. It is about an hour's drive from Galt.
They've been without a pastor for 2.5 years. During the last year, they apparently have had some key people leave (with the kind of heartache that accompanies that sort of thing in a local church).
However, the pastoral search committee is hungry for the Leadership needed for Bell Road Baptist Church to be the church God has called them to be.
Like FBC Galt, they are a cross-generational church, old-school Southern Baptist...but respectful of the Purpose-Driven model.

So, I think I might be a good mix for them. The entire church hasn't yet heard or seen me.

That will happen January 4-7 in a 4-day exposure to the various groups in the church. Then, I'll preach that Sunday morning (one time). There will be a potluck... lol... then a Question and Answer time...then a Business Meeting to vote.

If they vote over 90% I will be extended an invitation to pastor their church. If that happens, then Cathy and I will trust the Lord for confirmation (or not).

If we don't go there, then I'm an unemployed pastor....ha ha...
So, I'm kinda saying "Auburn .... or...Africa"
(Liberia, that is...)
thanks for thinking of us,
Monday, December 11, 2006

The S
tonegate Team arrived back home to Texas on Sunday night. In this video clip, one of their members, Tim, summarized his feelings about their mission work with Pastor Wesley.

click on the frame to see the video


Before my last laptop crashed, Joe found a variety of photographs in various sectors. If Dateline or 20/20 scanned through your hard drive, what would they find?

Hmm... WWJF? What Will Jesus Find?


Sunday's messages were delivered in both morning services along the path listed below:

from Ephesians 6:10 and beyond
BE STRONG in the Lord and in His Mighty Power. . .

PUT ON the Full Armor of God . . .

TAKE UP the Shield of Faith . . .

TAKE the Helmet of Salvation and the Sword of the Spirit

and

PRAY in the Spirit.

BE ALERT

I illustrated these points with David's mission trip to the frontline. He was carrying a message and provision from his father when he spotted Goliath.

I'm gonna listen to the tapes as I go about organizing the church toward my departure.
I also have a copy of Ronny Shindy's message from last night. He preached on Jonah and shared how his own personal experience coincides.
---
Sunday, December 10, 2006

Family Photos: Our son (Jerry) and daughter (Mary) have been enjoying each other's company. When we were shooting family photos recently, Mary asked if she could have a shot with Jerry.

SInce Mary doesn't have a boyfriend, she asked Jerry and his friend, Greg, to take them to the Winter Ball at Galt High School. So, Mary had a couple friends stop by to help with make-up. Click on either frame to see the assortment of photographs. If you click on Slideshow, they will enlarge and advance automatically.


Below is a link to the updates from the team who is currently enroute back to Texas from Liberia.

Tim's Summary (Stonegate's Mission to Liberia)

Sunday's Sermon Starter:



Click on
this frame
. . . to enlarge our understanding.

For unto us a Child is born, Unto us a Son is given;

And His Name will be called Wonderful, Counselor,
Mighty God, Everlasting Father, Prince of Peace.

Of the Increase of His Government and Peace,
there will be no end,

Upon the throne of David and over his kingdom,
to order it and establish it with Judgment and Justice,
from that time forward, even forever.

The Zeal of the LORD of hosts will perform this.

Deuteronomy 7:8
"He brought you out with A Mighty Hand."

Psalms 136:12
"With a Mighty Hand and an Outstretched Arm...".

Ephesians 6:10

Finally,

BE STRONG in the Lord and in His Mighty Power...

PUT ON the Full Armor of God . . .

TAKE UP the Shield of Faith . . .

TAKE the Helmet of Salvation and the Sword of the Spirit

and

PRAY in the Spirit.

BE ALERT

Research: Deuteronomy 6:4

"Hear O Israel: The Lord our God, the LORD is one.
Love the Lord your God with all your heart
and with all your soul
and with all your Strength.

These commandments that I give you today are to be upon your hearts.

Impress them on your children.

Talk about them when you sit at home
and when you walk along the road,
when you lie down and when you get up.

Tie them as symbols on your hands
and bind them on your foreheads.

Write them on the doorframes of your houses
and on your gates.

Deut. 6: 10-12 (my paraphrase):

When all the GOOD STUFF happens to you
because God has blessed some steps of obedience,
BE CAREFUL that you do not forget the LORD, who brought you out of Egypt, out of the land of slavery.
---
Saturday, December 9, 2006
I'm heading to the airport at 5:15 this morning. I'll have to miss Doris Fugate's Memorial Service, but Joe and I will drop by the Fellowship Hall when we get to town. Maybe, there will still be people around. I had a chance to talk and pray with Jim yesterday.

I told him all about the Stonegate successes in Liberia. Jim and Doris have consistently invested in Pastor Wesley, Deacon George, and the Children's Home since the very beginning of our affiliation with them.

Here's that sermon he preached back in May, 2004.
Jim Fugate 1 Jim Fugate 2
Jim Fugate 3 Jim Fugate 4
Jim Fugate 5 Jim Fugate 6
---
Friday, December 8, 2006

This morning we will meet with Pastor Craig Thompson. He is the Senior Pastor of Brevard-Davidson River Presbyterian Church in Brevard, North Carolina. The purpose of this second meeting is to plan the Memorial Service for Cathy's Dad. After one last day with Cathy's Uncle Jack and siblings, we'll fly home to California on Saturday morning.

I'm working from the laptop and the cellphone, so if anyone wants to discuss any matter, feel free to contact me 24/7.

cell: 209.323-0727
email: pastorob@gmail.com

On Tuesday, our entire family will fly back here for the Memorial Service. This unusual event will allow our children to see all of their cousins for the first time in ten years. They all met each other only once before at the same mountaintop home of their Grandfather. We then will return the next day.

The Stonegate Team has posted another journal entry with yet another video which covers Thursday's work at the Medical Clinic and carrying water to the Children's Home.

These videos bring great joy to my heart.

Mike Elkins (Midland, Texas) is the videographer.

I have included links to the separate videos below.

(To leave a comment for Stonegate, click here)

Notice the relative number of times each posted video has been viewed as of today. That number will not change on this page since I copied-and-pasted these links into this page.

However, it has been only four days and the greeting from Sunday has already been viewed nearly 200 times. I am so thankful that Mike Elkins has done this for Pastor Wesley. These videos have great potential for 24/7 transmission of a Big Vision.
Click here and scroll down to the comment posted by Liberian Ministries and Service to Servants. If you click on their name from their posting you'll go the DVD that Jennifer and I uploaded on their behalf. All this, my friends, is the Body of Christ--working efficiently and effectively.
Oh...and for some reason, Mike Elkins is posting to two different blogspots, so one should to go to both of sites in order to see the fullness of comments:

Stonegate: Liberia Blog 1

Stonegate: Liberia Blog 2
---
Thursday, December 7, 2006

Last night just as Cathy and I were returning from a romantic walk on Mount Pisgah, her Dad breathed his last breath.
Cathy has had hours of time sitting at his bedside during the last three days.

Earlier in the day, we had got online and played Big Band music from the 40's. We also played about a half hour of the voices of his mother and father in an interview we taped with them back in 1984 (a year before they died).

We have appreciated many signs of support shown to us during this time in our lives. May the Lord bless each of you with the same type of love and encouragement. Cathy is adjusting her life to being an adult orphan. Her mother passed away suddenly just after Tsunami, 2004.
Other news:

Ruth cc'd me on an email she had sent her grown children warning them about a worm they could catch on myspace (here's the story she sent us).
So, I quickly researched for myself and found this:

True Confessions of mysamy (and related story) along with a full page of related articles (click here).
I didn't catch the worm...yet. At the time of posting this entry there is 136,840,714 subscribers on my space. I've been there since November 2004, when there were only 11 million.
---
Wednesday, December 6, 2006

The Way Forward: The Iraq Study Group Report was handed to President Bush at the White House just now. I'm watching him LIVE on C-SPAN. I don't usually have this access to paid television services. We use a small rabbit ear antenna at home. Last night from the mountaintop satellite dish, I saw that Senator Obama was also sharing his thoughts about the war.

I haven't spent much time with governmental politics since the year I served on the Right-to-Life's Political Action Committee in the mid-eighties. However, by being invited by Rick Warren to stay over and hear Senators Obama and Brownback, I have become drawn into pan-partisan prayer for God's people to humble ourselves and seek God's face during the months ahead.

On the local level, I have tried to pass along a particular story which impacts the governmental political landscape around the epicenter. However, the story about the close race in which my friend, Andrew Meredith, was involved has been deleted from the Galt Herald website. More on this story after the local newspaper updates their web-presence).
I awoke at 6:22 (3:22 California time) and figure that this is a good time to post an entry to this journal:

We are staying at the Holiday Inn Express next door to Uncle Jack. We all said our goodbyes to Cathy's Dad and came here for some sleep.

Apparently Jerry did not die yet because we have asked to be called if his blood pressure starts to rise. Cathy feels that her Dad has already lost 'his look' although we knew that he could still hear us.

Dad lived as a recluse in Mount Pisgah forest. Cathy had phone calls, letters and emails through the years but personal touch and the sharing of emotions was minimized. For us, it is much different than 'church-family life ' to which we are accustomed.
On the mountain, I have been taking walks as Cathy stays at her father's bedside. All the siblings seem to be communicating well so my walks are peaceful, prayerful expressions of reflective thanksgiving.

I have been conducting church business and sharing pastoral visitation via email
and phone calls from this mountainous forest in North Carolina. Should anyone want to interact with me, here are my vital signs:

cell: (209) 323-0727
email: pastorob@gmail.com

In light of the following prayer request from our brother in Pakistan, I hope that some of you will write to Pastor Shamas:


12/6/06, Rt.Rev Shamas Pervaiz rt_rev_shamaspervaiz@yahoo.com wrote:

Respectable Pastor Rob


Greetings to you in Almighty Lord.


Today in Our Morning My Father again Faint.

and now Admit in Hospital again.

My Father is much series now. Please Pray.

God Bless You


Pastor Shamas
I should share that Deacon Jim had to say his final goodbye to his wife two days ago. A memorial for Doris Fugate will take place at our church property on Saturday at 10:00 am. I will still be in North Carolina waiting for my flight back.

Here again are excerpts from an important sermon preached by Jim in May, 2004.

Jim Fugate 1 Jim Fugate 2
Jim Fugate 3 Jim Fugate 4
Jim Fugate 5 Jim Fugate 6

Finally, there is an update at the blogspot for our Texas friends who are in Liberia today:
---
Tuesday, December 5, 2006

update: We've been at my father-in-law's home. I'm finally getting to bed around 2:30 (California time). I discovered that Stonegate has two different Mission Blogs: Here is the site that they seem to be updating: Stonegate in Liberia
earlier: It is actually Monday night as I write from the airport in Asheville, North Carolina. Cathy and I flew here on two planes all day today. One of her brothers, Craig, was here to greet us with the news that their sister, Anna, would arrive soon.

Apparently, Cathy's Dad is in bad shape...thus the Anna's unexpected arrival.

On the up-side, click below to see the Stonegate Team at the Greater Love Children's Home in Liberia. This is so exciting for me to behold.

Children's Home Video: (click here)
---
Monday, December 4, 2006
On December 1st, a team from Stonega

te Fellowship (Midland, Texas) arrived in Monrovia Liberia,West Africa. This team of ten short-term missionaries are working with Pastor Wesley and the Greater Love Bible Baptist Church to open the medical clinic next door to the church.

The Stonegate Team will also help with the church's school and Children's Home. Hopeful to facilitate the adoption of precious boys and girls, this faith-based group is spurring on other Christians in America by sending home videos.

Click on the frame above to see (and hear) a Sunday Morning Greeting to all "Friends of Stonegate." Any friend of Pastor Wesley is a friend of mine. Thank you, STONEGATE Fellowship!
---
Sunday, December 3, 2006
Today is the First Sunday of Advent. We are celebrating His Name: Wonderful, Counselor.

Last night, I received an important note about Deacon Jim from my friend, Al Warren:

"What a change a few hours can make. Doris was making great improvements this morning with her blood count and her kidney functions. About 1pm her breathing machine started making funny sounds and the nurse told Jim that the respiratory doctor was on the way.

The respiratory doctor told Jim that the organs were shutting down due to infection and it did not look good. If they could get the infection under control perhaps the organs would come back. It is a question that only God can answer at this time.

It is such a change from the information that was received just this morning, it is hard to understand and such a disappointment."

Jim Fugate 1 Jim Fugate 2
Jim Fugate 3 Jim Fugate 4
Jim Fugate 5 Jim Fugate 6

When I saw Jim last, I handed him a copy of the CD which contains 'the healing sermon' preached in May, 2004. I trust that his message fully interprets the bittersweet pain his precious family is experiencing today.

I have prayerfully listened (and will continue to listen) to this message. There are other mysteries veiled in the message which he had fasted through in 2004. Had it not been for the prayer-life of Deacon Jim, I would never have come back to Galt after my first visit in 1996.

Yesterday, Cathy and I went to see the film, The Nativity. We enjoyed it as a visual Bible Study. Christene and Katey met us at the church and we prepared the altar area for candles throughout this month.

The Stonegate Team has arrived in Monrovia, Liberia to help Pastor Richard Wesley. They haven't yet uploaded any new videos to their mission blog, but click below to check for yourself.
Stonegate Mission Trip to Liberia click here

I'm writing at 6:00 a.m. on Sunday and figure that by now these short-term missionaries have finished the morning church service in Sinkor.

Current time in Liberia (click here)

Yesterday, I was contacted by a Liberian who is living in America. Michael Borkay's website has a page that tells what the weather is like today in his homeland:

Current weather in Liberia (click here)
---
Hello Pastor Patterson,

Thanks for the wonderful work you church is doing in Liberia. I don't know Pastor Wesley but I know the area the church is. Liberia needs a lot of help. Things are getting better but there is still a lot of needs.

I started a community Mass Choir in 1998 before I came to the US. The choir presently have over 50 members and is growing every day. I'm trying to find sponsors for them. They need instruments. Most of our members are college students so we pay two students school fees for one year.

Learn more about the choir www.paynesvillemass.com. Please pray that the Lord will provide. Let's keep in touch. If you have question about Liberia and need information, I will be happy to help. May God Richly Bless you and your family!!!
Michael Borkay
---
...and from my Pakistani friend, Pastor Shamas Pervaiz:
Respectable in Lord Pastor Rob,

Greetings to you in Almighty Lord.

Blessed is he who considers the poor;
the Lord will deliver him in time of trouble.

The Lord will preserve him alive,
and he will be Blessed on earth.

Respectable in Lord Pastor, As you know I always give gifts to Old Couples, Orphans, Widows, Disable Children and needy students at Christmas time.

Alot of my people send to me applications for help at Christmas Time. Our Christmas Programes will start from 10th of December.

And on dated 22 of December our last program of Christmas.and On Dated 23 I will Go to Village Maaleree and Chuck 49.

and 24 and 25 december I will in Faisalabad.

My Desire My People celebrate Christmas with Joy not with Tears.

Respectable in Lord Pastor,

You know Me and My Pastors are purely selfsupport.
I want Your Prayer, Your Love and your Co.opration for Pakistani Deserving Christians.

Your some help will give them Joy at Christmas time.
Almighty Lord will Blessed you.

God Bless You with all His Blessings

Pastor Shamas Pervaiz
---
Saturday, December 2, 2006

I had to leave the Global Summit right after the senators spoke. Cathy called mid-morning to remind me that it was the first Friday of the month which means "Parents' Night Out".

That meant that I had to miss the afternoon line-up of speakers. I won't feel that I've finished my assignment unless I get the CDs of the Summit and listen to them all.

I've mentioned before that I don't mind drive-time if I have a way to listen to songs or sermons. For my trip to Orange County, I brought a battery operated cassette player and some tapes of sermons I've preached in the past. Listening to old sermon tapes is helpful in the process of integrating God's Word with my memories of personal relationships.

I also studied two CDs repeatedly in the car player:

1) Rubber Soul (the Parlaphone version) and
2) A Theology of Suffering and Healing (CD 1).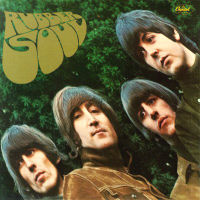 Rubber Soul is an album which, in my life, is a brand seared upon my long-term memory.

It was during the years of running the streets of my hometown as a motherless child.



"There are places I remember..."

and sung to the melody of 'Girl' . . .

"Is there anybody going to leave a comment
for me, on the blog I posted yesterday..."
The unique stereo mix of this particular album is wonderful to hear (one channel at a time). The British Release has songs which were not on the Capital Record Album that I bought from Montgomery Wards. Wikipedia has an informative page about this album (click here).

The Healing CD was produced locally by our church. CD 1 covers the first two nights of healing services in May, 2004. The opening sermon by Jim Fugate still ministers (especially in these days as he lives at the hospital taking care of his bride).

Jim Fugate 1 Jim Fugate 2
Jim Fugate 3 Jim Fugate 4
Jim Fugate 5 Jim Fugate 6

There are seven tracks on the CD. I still have a few copies of the CD in the prop room. If anyone would like to own a copy, you know where to find me tomorrow!

As Rick Warren reminds us:

"Today, you can be almost anywhere in the world in 24 hours--just ask a travel agent."

Well, I hope to see some of you travel across the planet to visit on for any of the four Advent Sundays in Galt, California (click here).

It was a seven hour drive to get back home. After stopping at a Stockton hospital to meet Jim Fugate at the elevator, I made it to the Epicenter to experience a bit of

Parents' Night Out:

---
Friday, December 1, 2006

Today is the 25th Annual World AIDS Day. This morning I woke up at 5:00 a.m. and started writing in preparation. 39.5 million people worldwide have been diagnosed with the virus.

1 million people in the U.S. are living with HIV-AIDS. Half of these are African-Americans even though they only comprise 13% of our population. Of course, thousands of people are unaware that they are HIV-positive because of the stigma involved with being tested.

In Africa, there are 25 million women, children, and men who are suffering much more than the average American who lives with the virus. In the U.S., the symptoms of the virus can be managed. In most of Africa, it is still a certain death sentence.

On my motel television, I've already seen several stories about the controversial appearance of Senator Barack Obama at Saddleback's Global AIDS Summit. There are certain Christian groups that are planning to picket the very conference I'm attending. Here is what Rick Warren has to say about why he invited the Senator (click here).

Yesterday, Bono (from U2) spoke at the Summit (via video). Well, actually he 'preached.' There were several world leaders who spoke yesterday but, I tend to most enjoy hearing what the preachers have to say: Bishop Charles Blake and
author, Pastor John Ortberg were both engaging speakers.

In addition to being exposed to Senator Obama, Senator Brownback (Kansas) and other governmental leaders, I'm most looking forward to hearing from these gospel activists:

Franklin Graham (Samaritan's Purse),
Sammy Mah (World Relief),
Wess Stafford (Compassion International), and Richard Stearns (World Vision).

Since I was in the area, I drove to Corona to meet with Pastor Francisco Camarena. We spent a couple hours talking over coffee before he gave me a tour of the Crossroads Church campus. Along the way he introduced me to most of the staff members. I had forgotten that they are also the site of the Londen Institute (featured here in Vision). Most enjoyable was lunch at Denny's where we each shared our testimonies of personal conversion to laborers for the Gospel.

Most of you know that I'm firm in my conviction that a good song can preach more effectively than a sermon without a melody. Here are some people who have recently reminded me of that resolve:

My Australian friend, Daniel, is on a mission trip:


Hey Rob,

I just thought I'd drop you a line.

I'm still over in Thailand.. But coming back to Aussieland in less than a week. God is doing great things over here! God bless you richly and I'll talk to you soon.

and . . .
Yesterday, on myspace, I was reminded of two other imaginative friends who sing songs:

From: Enroute
To: Randy Stonehill

Hi Randy,

You're killing me!! I just listened to Shut de Door. What a great version! Brought back lots of great memories. I first heard you in 1977 o
r so when you warmed up (along with Dannie Bell Hall) for Andrea Crouch at the Concord Pavillion.

I still remember you wearing some sort of University of Hawaii tee-shirt. I have loved your music all these years. You're still rockin', buddy.

I hope to hear you next time you come to Galt First Baptist Church. We played there two weeks before your last performance there (Fall 2005). It's been really nice to think about and be inspired by you again. Keep up the good work.

Bart