return to:
audio
at
www.pastorob.com/audiodwnload.htm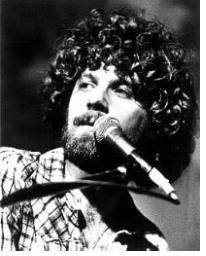 go to:
pastorob
at
www.pastorob.com/rob'sblog.htm

Pastor Rob Patterson 653 A Street Galt, California (209) 745-4665

Click here
for more Journal Archive y2k5 July
Click here
for more Journal Archives y2k5 June
Click here

for more Journal Archives y2k5 May
Click here
for more Journal Archives y2k5 April
Click here for more Journal Archives y2k5 March
Click here for more Journal Archives y2k5 February
Click here for more Journal Archives y2k5 January
Click here
for more Journal Archives 58 to y2k5
Click here
for more Journal Archives 17 to 57 y2k5
"I repent of ever having recorded one single song, and ever having performed one concert, if my music, and more importantly, my life has not provoked you into Godly jealousy
or to sell out more completely to Jesus!" — Keith Green

God took him home unexpectedly at age 28.
CLICK HERE for Keith Green's Biography
CLICK HERE to read Keith Green's Final Message
---
pastorob's webBlog
via TimeTravel™ scroll y2k5: August Current Month Visitors: Click Here

Tuesday, August 9. 2005

In between sermons on Sunday, I stopped in at four different Bible Study classes. Having just spoken about Mr. Kimball's witness to a young Dwight L. Moody, I was pleased to see a vision-in-process: God's 'called' men and women--investing themselves in the lives of boys and girls.

I think that fbcgalt is a mom and pop church in a Wal-Mart world of Sunday Choices. Regardless of size, I believe that it is important to know our little ones by name. If everyone were to stay humble, helpful, gracious, and God-centered, we might have the opportunity to watch some of these little ones grow up. We might see teenagers stick with us--through adolescence--even if we don't fully demonstrate an acquired appreciation for their sub-culture.

If one of our children were ever to ask me,

"Pastor Rob, what exactly is the difference between that which is secular and that which is sacred?",

I might respond by saying, "That would be a great question to stir up a Sunday School discussion." Then, I would hope that the Sunday School facilitator loved teenagers.

Or, as Kip said to Uncle Rico, "No problem, I've already looked into it." Unfortunately, that look was during a trip into the future--and this future hasn't even been approved yet:

hyperlink: a component preview of
the forthcoming 40-Day Local Church Project

I stopped into three adult classes and again confirmed my premise that there's a child (and a teenager) somewhere behind each of our wrinkled faces. I'm reminded of the scene in Hook where a child stretches and squeezes Peter's face looking for the child (Peter Pan) who had once been there. I suppose that's what I am doing when I ask people questions about their lives.

I stopped by my own class. Tom Lane was teaching and, in his lesson, he pointed out how 'we' approach jigsaw puzzles. Tom said that we find the corners and build the frame. You know, I once heard my brother, Richard, make the very same point. HOWEVER, both times I thought to myself that I've never done that with a jigsaw puzzle. You see, I've NEVER started a puzzle. I always have just come in to something already in-process. I'm good at picking up a few pieces and quickly finding where they fit.

But, no, I don't care much to look for the flat edges. I am glad someone else has already opened the box and done that before I arrived. I think it may be time for another look at ENFP (me) and ESTJ (tom). Especially interesting is differently we operate under STRESS--and quite interesting, to me, is how we operate under EXTREME STRESS. awat

Monday, August 8, 2005
Having preached twice yesterday, I must have drawn from my adrenalin gland in prea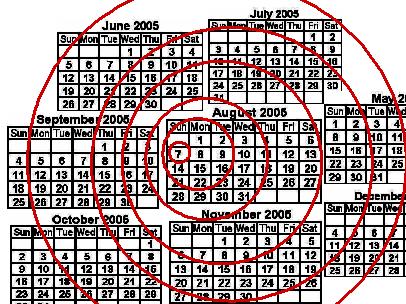 ching-mode.
New Sermon Series at fbcgaltI forgot the feeling of the afternoon 'crash' until mid-afternoon. Sharing God's Word is my first love. In fact, I used to 'preach' to Cathy when we were dating. By 'preaching' I am referring to an energized proclamation of my latest discovery in the Scripture.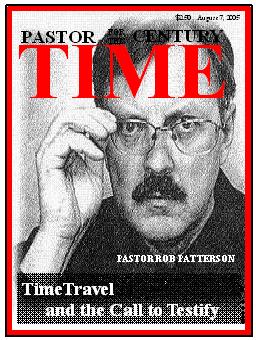 Preaching a Sunday morning sermon to an interested congregation is as enjoyable as 'show-and-tell' was in my 2nd grade classroom with Mrs. Ford. Although she was quite an old lady (probably in her mid-forties), she allowed her students to have an opportunity to speak about that which they found interesting.

I always loved to 'get up there' for show and tell. Likewise, I enjoyed seeing what was important to others. I enjoyed watching and hearing them 'do show-and-tell.' Yes, I really enjoyed hearing my friend, R. B. McCartney last night and, another friend, Doug Shepherd, a couple months ago.

My friend for this century, Tom Lane, said to me, "Rob, you are interesting . . . and you are interested." By that he affirmed for me that God has wired me s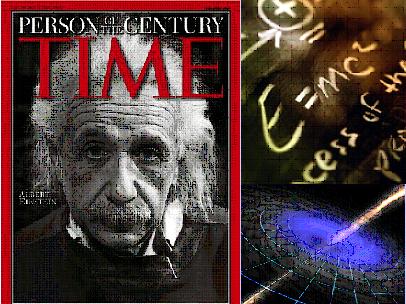 uch that I desire to invest my 'show-and-tell time-and-space.' Being a pastor is a long-term investment in the lives of trans-generational individuals. I wanna see them show us what they know from God's Word and to tell us what they have learned from his revelation.

If you missed yesterday's sermon at the Epicenter, you will be able to come to this column each day this week and experience some pulpit-ripples.
THANK YOU, unseen guests, for reading my life along with me. It helps me to watch my own life and doctrine more carefully--knowing that you are watching. Feel free to write to me anytime:
pastorob@gmail.com
---
Viewer Mail from Saturday:
Dear pastorob:

I feel kind of dumb asking this but what does awat mean? I often see that toward the end of your blogs, and it is driving me nuts that I have no idea what it means. Please enlighten me.

Love,

Eva

Dear valued reader, Eva:
awat (another wrap another time) was a word invented by my older brother, Richard. He died (at age 32) after having used the word nearly one hundred times (give or take a few hundred). Primarily used in telephone conversations from 1974-85, awat signaled that there could (and probably should) be further discussion about a referenced topic. Although we never discussed his spelling of the word (w)rap,
I think he may have unwrapped the mystery quite creatively.

Had Richard lived into the Internet Age, he would most certainly have become a contributing writer for the Epicenter. awat may have evolved into higher forms of parenthetic phrasing, audio/video footnotes, or some other paradigmatic linking-mechanism.

In the last few years of his life, Richard and I shared important times of Christian fellowship. The last night of his life-on-earth, I prayed over the phone with him and sang him a lullaby: Jesus Loves Me.

Most of the time that I awat a topic in my journal, it is with a great sense of loss (for my brother really understood me). I hope that someday I will experience the joy of communicating with him again. That's my hope of heaven--according to the Scriptures.

He was one of the funniest people I have ever met. The Life-Laugh of many TableTime conversations, his humor was enjoyed by all--young and old. He was my childhood hero. At the age of 16, he gained a name as 'a natural' on the Hammond B-3 organ in a local rock band called The Black Rose. Someday, I will upload his classic organ solo from their 45 entitled Love Handles.

Hope this has sufficiently enlightened thee,
pastorob
---
Saturday, August 6, 2005
I just finished morning prayer with the men at my local church. I have found that regular, corporate prayer--over time (chronos)-- has helped to sustain my hope for God's Will to be accomplished in this setting. During the weekly prayer I have also had countless defining moments (kairos).

Those 'special times' of God-centered pauses have offered the reflection needed for me to keep on becoming 'a seasoned saint.' (awat on the season-ing)

I have prepared my first post-sabbatical sermon for tomorrow morning: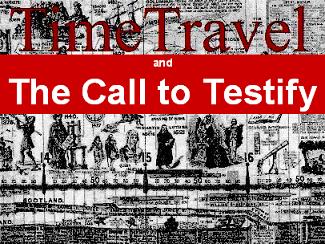 I hope you will decide to come to fbcgalt at 8:30 a.m. or 11:00 a.m. and help me launch into this new sermon series. Bring your bible, bring yours tears, bring your laughter ... bring it. Let's have church!
Last night, Cathy and I went to see Rodger Parker's band,
The Working Class. They were playing at a silent auction for Habitat for Humanity. I met all of his band buddies: Chris Norris (guitar), Tim Hendricks (guitar), Frank Roche (guitar and keyboards), and Sherman Hawker (bass).

I've been wanting to hear this group of old-timers for years. They all look to be 40-or-50-something. I'd sure love to see these guys start coming to our church. I miss hanging around with aging rockers.

Last night I longed to share the evening with my dearly-departed Veda Rackley. She would have really enjoyed it. We even requested the novelty song, "Old Dogs" in which Rodger (the drummer) sings and barks. Veda loved that ol' song. We used to play the early demo CD as we traveled together visiting people and inviting them to our church.

Veda had known Rodger since he was a teenager--having been good friends of his grandmother, Lillie Mae Parker. Both of those ladies invested their growing testimony into my own . . .

So, Veda, this one goes out in memory of you and Lillie Mae:

Old Dogs (Norris-Parker)

When we were young we ran with the pack,
You thought we were gone, but now we're back,
Don't sell it short cause we're gray and thick,
These old dogs got some new tricks.

You've heard the saying, 'Let sleepin' dogs lie.'
You mess with us and you'll find out why.
We'll hook it up if we get in a fix,
These old dogs got some new tricks.
(that's classic Galtonian Gold)

Rodger Parker has been our church drummer during the last eight years. Usually he checks in early Sunday morning and quietly does his job as unto the Lord. However, I happen to know that Rodger was the definitive class clown at Galt High School in his teen years. So, I thoroughly enjoyed watching him 'let his hair down' last night.

His grandfather, Francis Albert Parker, was also one of our church members (back before my time here); he played the fiddle and harmonica; he was also a visual artist. I have four of Grandpa Parker's paintings in my office (four seasons). Guess what? I just had a phone conversation with Grandpa Parker's great-grandson, Rodney. Then, I almost instantaneously spoke with Francis' son, Rodney.

awat: I am convinced.

"A good pastor should be a timetraveler."

for a sneak preview of tomorrow, click here.

---
Friday, August 5, 2005
Yesterday was a great day spent debriefing with Joe. He was running full-speed ahead until his jet-lag/time-change symptoms kicked in. He's still asleep 12 hours later. Joe plans to spend August in Galt and wants to be of service in our local church.

This Sunday will be my first time back in the pulpit in 4 months (other than a funeral and a baby dedication).

I've chosen as a sermon title:

TimeTravel and the Call to Testify.

I listed Acts 1:8 as Sunday's port of entry into God's Word and His Will for our church's place in history. I hope you will try to join me for services at 8:30 or 11:00 a.m. this Sunday.
---
Thursday, August 4, 2005

TODAY, I want you to read an email that Joe received from a 19 year old in mainland China. Joe met Hanson in Hong Kong, at an indoor mall, when his group sang.
Through one-on-one conversation, Joe was able to share the gospel and give a Bible to Hanson. Since Hanson was heading back to the interior of communist China, he asked Joe for 2 Bibles.

I was pleased to learn that Joe had collected email addresses from those young people who made decisions through his witness. However, often times we lose contact with the people we meet as we testify over time. HOW THRILLED we are that Hanson has written in response to Joe's general epistle. READ BELOW to see what God has already with internet connection between two 19 teenagers:
To my dear Brother Joe,

Glad to receive your e-mail. Just now, I just sharing Jesus' love with my friend, I was trying to tell her about Jesus.
As everyone first learn about Jesus, I have got many question. I wish you was being with me and so I can ask you about the question that I have whenever.

But unfortunitely, my English is not good enough for me to express the question to you. So, I tried to find out the answers by myself by reading The Bible. And I will try to find a church around me and to find somebody to teach me

Tell me more about Jesus. Thanks, my brother!!!
I will pray for you!

Hanson

P.S. The Bible tell us never swear. Would you answer it to me? Thanks!
---
Joe's Original Letter to his contacts:


To All of You: (Joshua, Ashleigh, Jason, Enrich, Noel, Dale, Chris, Ryan, Shan Shan,Kenny, Albert, Marco, Hanson, Edward, Alan, Alex, and last but not least, Jeremy)


Sorry that it took a few days, or weeks for some of you to receive this first message from me. I have been quite busy performing and talking to people about the love of Jesus and how they can be forgiven and be sure that they will go to heaven.

I wanted to once again congratulate you on your brand new life with Jesus. Since God has been working in your heart and you have accepted his love you are a Child of God-- my brothers, and yes Shan Shan, you are my sister.

If you have a Bible, you may read in the book of John chapter 3 where it talks about becoming Born Again. Basically, we have a new life in which God has given us the power to make good decisions all of the tiime. I pray that you have all been sharing Jesus' love and forgiveness with your friends, listening to God and making good choices.

But in case you have not ... just remember that God has already forgiven you and if you feel away from Him, apologize and ask Him to remind you of His love.

Ok, so if you are Born Again-- then you are babies in God's family. Babies do not know very much and so they need to be taught. I am here to help. I am your brother, Joe or Joseph and have been listening to Jesus, reading the Bible and attending church for most of my life. I should be able to answer many of your questions or I will find someone who can. Of course the answers should come from God's Word, the Bible. But I know where to look.

The first thing that I would like to teach you is Proverbs 3:5,6 . For those of you who gave me your addresses, you should be receiving a postcard with this verse on it. This is a good verse reminding us that we dont need to know the answers-- we just need to follow God because He does.

Proverbs 3:5,6 Trust in the Lord with all your heart and lean not on your own understanding; in all your ways acknowledge Him and He will make your paths straight.

Ok, does that make sense? If we trust in God he will make things work out for the best. That doesnt mean no pain, but we know that He is always with us.

ANY QUESTIONS???? Ask them all and send them all to me. I know that many of you have questions, I had sooo many when I first learned about Jesus. So, help each other out. Send the questions to me and I will answer them to the group if appropriate or to you individually. We can learn so much more together than by ourselves.

CHURCH??? Each one of you should find a good church to attend. 1) It should teach about Jesus' forgiveness as the only way to be saved. 2) It should teach the Bible as the Word of God and not place any man's opinion on that level. 3) They should be friendly and love each other.

If you don't already have a church, I would recommend finding a Baptist Church, they are generally pretty good. This will really help you find Christians and people who can help you any time.

For you in China, look hard, Christians are around -- under every log and carpet they may be hiding but they are working hard for God and are very alive. Join them and obey God rather than men.

ALL OF YOU: Share Jesus' love when God gives you the opportunity. If you are glad that I talked with you then make me glad by telling others. Yes Tasmanians and Australians, But Hong Kong people and China people all the more. There will be much less freedom to share in the future-- so when God tells you to help someone learn about Jesus ... JUST DO IT.

Do not be discouraged if some people reject your message. They even rejected Jesus, and He is God. Just obey God and He will accomplish His perfect will through you.

NOW. Your first step is to EMAIL ME.

THEN get away from the computer and tell someone about how Jesus wants to forgive their sins.

check out my journal page if you have time www.pastorob.com/csb1.htm and if you like good music than can teach you about Jesus it is on Pastorob's Blog or the Audio Download page from www.pastorob.com

Later,

Joe
---
Wednesday, August 3, 2005

This morning I'm supposed to have an important meeting at Denny's. I will have the opportunity to meet with two people who desire to fulfill the Lord's call upon their lives. That's a good place to be in life. May God bless all of us in that holy pursuit.
I spoke with Roy Kelly yesterday. He answered several questions I had about his mission trip to Brasil. Roy and I are also going to meet this morning to debrief on his trip. We will be at the Wednesday night Bible Study.

PLEASE JOIN US TONIGHT:
(use mapquest.com for directions)
23599 N. Kennefick Rd. Acampo, 95220
7:00 p.m.
---
Tuesday, August 2, 2005

I received an email from Katie in Nebraska. Perhaps she was googling Galt; somehow she found our page. She had attended church here as a child/teen and wrote to inquire about a couple people she had known.

I wonder if she saw the tattoo below? Yes, Katie, that's the same Ron Shindy you knew from youth group (back when you both were kids).
Ron's little sister, Aimee Sayre, is supposed to be arriving back from her mission trip to Brasil (the spelling is 'right'). That means that Roy Kelly should be back today as well. Cathy told me that Joe was flying back to the states last night. I think he'll probably do a couple concerts in southern california before he comes home.

Today, we're all going over to Royal Oaks for our local ministry to the precious people who are living their lives in that sheltered environment. Please join us at 10:00 a.m.
---
Monday, August 1, 2005

Today is my first day back from a sabbatical leave. Cathy and I are still recovering from four days at Spirit West Coast--a campout with 20,000 others who gather annually to hear current music and conference speakers.

This week, I look forward to Aimee and Roy coming back from Brazil (Brasil) and Joe from Hong Kong. I think that it is important to help returning missionaries 'debrief' (for their benefit and ours).
I'm leaving up a few entries from last month (below). Remember all entries since last October are available in the archives.