We have participated in a number of short-term missionary trips (including four different countries in Africa), as well as ministries in North America.
* * *

On December 11th, Pastor Rob Patterson sang our Lottie Moon Theme Song in both of our morning services. Four little girls came up to him after the second service--singing the chorus. Later, he heard children yelling from the play area at Carl's Jr.



"Hey, Pastor Rob!!!
I wanna be your hands...
I wanna be your feet

...

"

We have printed the lyrics next to the video box,
so that you can sing along too!
click here


**************
update:
November 11, 2005
new

s from:
Nancy and Ed
in Tanzania

click here
Ed and Nancy are coming to the Epicenter in December
* * *
Rick Warren's little church has
adopted Rwanda.
Would you take time to look at what they're doing,
then help us with our assignment to reach out to Liberia?

Saddleback's
P.E.A.C.E. Plan

* * *
Liberia
Please visit this link to our special

Liberia page to see our ongoing ministry to this country, especially to the Sinkor province of Monrovia.
We have a special link with Pastor Richard Wesley and the Greater Love Bible Baptist Church and it's medical clinic and orphanage.
____________
Estonia
Beginn

ing in 2000, when our church sent eleven people to Estonia as part of Estonia 2000, a short term mission trip that blanketed the nation with the good news.
Since that first trip, we have revisited Estonia and sponsored several Estonians to visit the epicenter in Galt.
Please visit our Estonia page for more details.
__________
Kenya

In 20

01, two members of our church went to Kenya with
International Commission.
__________
Uganda



First Baptist Church Galt actively supports the
Sanyu Babies Home.
As of September 2004 there were 41 children, ranging from 1 month to
3-1/2 years old.
40 of the 41 children are abandoned without any family or relatives according to Joyce Lulindya, the home's Administrator.
"The babies are abandoned in trash heaps, hospitals, car/taxi parks, bushes and on the grounds of the babies home," according to Lulindya.
Donations, primarily from FBC's "Retired" Sunday School class have provided salaries for two nurses over the past year.
We will be posting some pictures of the Sanyu Babies Home and some of the children in the near future. In the meantime if you would like to contribute to this very worthwhile cause, you can send a donation of any amount to:
"Sanyu Babies Home"
C/O First Baptist Church of Galt
653 "A" Street
Galt, CA 95632
__________
South Africa




Parlee Halfin first traveled from pastorob to Cape Town, South Africa with International Commission.

__________

Lesotho
(Southern Africa)


In February 2005,
Pastor Rob Patterson will travel (with several other pastors from Galt) to Lesotho for a Pastors' Vision Trip. In cooperation with World Vision, this trip is for the purpose of exploring a city-wide project to assist victims of AIDS in that part of our world. CLICK HERE for more information.

__________
Mexico




We participate in an annual
"Love in a Shoebox" ministry to Triqui Indian children in Baja Mexico. You can read about this year's program on the pastorob home page.
__________

Tanzania




Ed and Nancy Giddens are two among thousands of International Missionaries we support through the Cooperative Program and the Lottie Moon Christmas Offering. Nancy is the daughter of members:
Cliff and Margie Hoff

Click here to send Nancy and Ed a greeting. They plan to come from Tanzania to Galt for an official visit to the Epicenter someday soon!

__________

Moscow, Russia




Mary Chase is an ambassador of Christ in Moscow. She has visited the Epicenter on two occasions. We support her ministry through the Cooperative Program and the Lottie Moon Christmas Offering.

__________

Macedonia



On March 27, 2005, at the Epicenter, we will commission our own mission team to join others from the Delta Valley Association on an evangelistic mission trip to Skopje, Macedonia. Currently planning to go to Macedonia is:

Parlee Halfin

__________

Kalamazoo, MI
Pastor Rob & Cathy served at Alpha & Omega before moving to California.

We encourage you to support this halfway-house ministry which seeks to heal hurting people and bring the message of Jesus to inner-city children.

A great place to travel in the United States for a mission trip.

Click below for directions:

Alpha & Omega Ministries
821 Rose Ct
Kalamazoo, MI 49001
(269) 345-5100
Pastor Al and Shirley Dines would welcome your support and encouragement.
CLICK HERE to email them
__________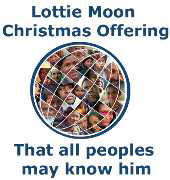 Our 2005 Church Goal for this offering was
$3,300
We've exceeded our goal and Raised
$3,567.12