return to: www.pastorob.com/rob'sblog.htm Pastor Rob Patterson First Baptist Church of Galt
pastorob@gmail.com
---

Ooops. It wasn't until April 10, 2006 that my January Archives was basically a blank page.
I hadn't really copied my entries from over to the archives (and had erased all of January's entries from my main page). However, there was a copy of Jan. 1-21 in a saved page at the church, so here they are.

Google had cached a copy for me...and I don't know if there any extant copies buried in myspace. But anyway, here's what I have left of January. (Also, immediately below is a page I made for myspace on January 30th).


Monday, January 30, 2006
All we are saying is give P.E.A.C.E. a chance . . .

return to: 80 Day Schedule Click here for Letters from Joe

This page is a reminder for those who were in our Evening Worship Service on January 29, 2006.

We featured some of these slides and heard the Audio Clips recorded in Monrovia, Liberia earlier
that day by Pastor Richard Wesley and Joe Patterson.

CLICK on the audio bars (below) to hear their voices sent to us through email.




Click on play for an Introduction to the P.E.A.C.E. Plan



---

---

---




---







Saturday, January 21, 2006

This morning I woke Daniel up in time to drive him to his high school by 5:05--He is wrestling at Lincoln School (Stockton) today.

When I was in 11th grade, I too had early morning departures for regional and state competitions. On another early Saturday morning I recounted to Daniel how I would stop by my Grandma's home for her send-off.

She would make me a nice breakfast and her last words would always be:

"Now, you come back Top Dog, Robbie!"

Yeah...and I would too. I was happy that my Grandma was pleased to participate in the game.

Somebody recently asserted that high school competitive sports serves to train the next generation to fight wars. Is he right?

Daniel pushes himself to win in this sport of wrestling. I never was involved much in sports. My competitions were on a different playing field. Prevenient grace must be applied to that chapter of my life (at least in the authorized version).
---
Friday, January 20, 2006
afternoon update:

I had just arrived home from watching End of the Spear in the theatre to find a related story waiting in my INBOX.

What? The lead actor in End of the Spear, Chad Allen, is a homosexual activist?

Really?

The plot thickens . . .

Read James Robison's email:

When Homosexuality and Christianity Collide
Click Here
---
Friday morning entry:

What will grasp this nation's culture today?

A couple weeks ago I heard Jay Leno joking about it but I had missed something floating in the stream of American pop culture:
Brokeback Mountain R
ating:
R
- sexuality, nudity, language and some violence
Cast:
Heath Ledger, Jake Gyllenhaal, Linda Cardellini
Set against the sweeping vistas of Wyoming and Texas, the film tells the story of two young men – a ranch-hand and a rodeo cowboy – who meet in the summer of 1963, and unexpectedly forge a lifelong connection, one whose complications, joys and tragedies provide a testament to the endurance and power of love.

hmmm...maybe I'm wrong...but it looks to me like Brokeback Mountain is simply another artsy commercial for the homosexual agenda.

This is my question for the day:



Which story will grasp this
nation's culture this weekend?

Support the true story:

End of the Spear

click for showtimes: enter your zip code

The truth shall set us free.
---
Thursday, January 19, 2006

update: Joe just called me on the Internet phone. He laughed heartily as we talked. He seemed quite happy that I am well-pleased with the type of reporting he has been submitting for publication.

Pastor Wesley and I also had a long talk. He answered some questions I had. He is purchasing electricity for $100 a month for 12 hour usage each day (6 am to 6 pm). He also felt that it was needful to have Internet Service while Joe was there. So, with proceeds he received from the scrapping of his car, he has purchased Wireless Internet Service in his home. I forgot to ask how much they are charging for the Internet service.

The phone call (through the Internet) was the clearest signal I have yet experienced in calls from Liberia. However, the long delay is still an issue so Joe and I agreed to say 'go ahead' at the end of each stream of utterances. That walkie-talkie method works well.

If you would like to have a phone conversation with Joe or Pastor Wesley,
write either of them an email, send them your phone number, and agree upon the time for them to call you.

CLICK HERE for Time Conversion Table

Pastor Wesley:

pastorrichardwesley@yahoo.com

Joe: joep19@gmail.com

Remember to exercise patience with the Internet call. There will possibly be a delay of 4-5 seconds after you say,

"Hello...hello.....Hello...?"

Eva said she once hung up on Pastor Wesley thinking that it was a telemarketer's automated caller. Remember you can't talk at the same time.

Certain individuals entrusted Joe with a modest amount of money to apply to areas of need that he discerned. Today, he informed me that he and Pastor Wesley are going to work on the Medical Clinic with those gifts. Read Joe's letter for more information. Watch during the days ahead for upcoming photos and reports.

Last summer, Joe pulled an all-nighter in order to burn some old cassette tapes onto some CDs. There was one that just crackled and popped for some reason, so we knew that it would have to be archived again.

While I was helping Joe pack for Liberia, I found that reject CD and have been listening to it on-and-off through in recent days.

There are some of my very first songs as a Christian (c. 1982). I decided to go ahead and post some of these songs today.

Click Here for: Jesus

There is a Reason, The Word is Love,

Speak Up (very unfinished),

I Don't Know What I Would Do Without You

---
update: 7:53 am Alex came with Miss Parlee to our door at 6 am for Morning Devotions.

When Daniel came downstairs he immediately went over to Miss Parlee and gave her a big hug. Yesterday, he was feeling down and didn't 'feel like going to school.' He hadn't done well in his last wrestling match. For that reason, Miss Parlee had led in prayer over him before he went to school.

After the hug, he informed Miss Parlee that he did better yesterday. Daniel won the wrestling match last night (15-0: a tech with a pin). Daniel's coach had whispered to him that his opponent had just been making racial slurs before the match. The coach told Daniel, "Get this guy!"
---
Wednesday, January 18, 2006

It is 4:00 a.m. as I write. I woke up at 2:00 and discovered that Joe had written a short note and sent photos of the Wesley children.

So, I tried to identify everyone in the pictures and upload them to his letter page: click here.

Yesterday, I started working on this week's sermon entitled: LIVING BOLDLY

I have felt good about this year's sermons thus far. God seems to be speaking to people's hearts in the area of decision-making and a deeper relationship with him.

Club 163 is open at my house in a couple hours: 6:00 to 6:45 a.m. We would love to have you join us. Write me for details.

Tonight is our midweek Bible Study at the Greene's. It is currently led by my good friend, Mike McCall. I hope to see you there. Now, I'm heading back to bed until Miss Parlee shows up at the door for Morning Devotions.
---
Tuesday, January 17, 2006

Perhaps you are wondering why I have changed the description of Joe's living conditions. I dropped the bit about 'no electricity' a couple days ago.

Today, I crossed out 'no TV' (no TV)
...why?

CLICK HERE to find out.

The Gospel (a story of faith, hope, and reconciliation) is out on DVD now. We rented it last night. I had promoted it when it played in the theatres. However, I really enjoy home viewing of DVDs when I can listen to the Director's Commentary.

That is what I did while cleaning out the stored and archived contents of my car trunk (from the quick download that occurred just prior to taking teens to our State Youth Conference).

I liked the storyline of The Gospel. A contemporary prodigal son story, this film explores aspects of American black church subculture (and her ties to R & B). If you haven't seen it, set apart some time to do so (and then 'do' the Director's Commentary).

Tip: we enable the Closed Caption feature on our TV for the greatest multi-leveled educational experience.

....oh I know that most of you won't bother...but that's how I watch DVDs. I get my money's worth out of the Monday night 99˘ special at Maddog Video.

Last week (in sickness), I took a day on the couch (in front of the TV) to work on Joe's 80 Day site. I watched the film, SMILE, a couple times through (including my closed-caption-with-commentary technique). It is about an organization called Operation Smile. Someone had displayed a poster for these medical mission trips in our fellowship hall. I recommend this film to you--especially if you have teenagers. The director Jeff Kramer discussed the controversial subplot in which Mom helps her daughter get on birth control pills.

This is why Directors' Commentaries are helpful to me. Many of my questions are answered about the preproduction debates which occurred. The commentary was especially insightful--as commentaries go.
---
Monday, January 16, 2006

update: 7:14 a.m. Cathy and I just saw the news report Al wrote about below. It is a very good nationally-reported story. Please try to tune into NBC today and see if you can watch it.

Inauguration Day in Liberia:
covered by NBC with Video

Today, Ellen Johnson-Sirleaf will be (was) inaugurated as the first female President in Liberia (and all of Africa). Al Warren wrote to inform me that NBC will be featuring an interview with her sometime between 8am and 10am. She is supposed to make a statement about what Liberia will be doing about former President Charles Taylor (who is currently in exile in Nigeria).

I read that church services were great in Michigan and in Liberia. Glad to hear the reports. I had a good time at all three of our services yesterday.

I came home from church and found that Pastor Wesley had answered the email I had sent him before church yesterday morning.

He writes:



"...This morning we had a wonderful time in service. Please find attached a photo of today's service."

click here for more
I don't see the Wesley kids or any children in the photo so I figure it was taken during Sunday School...
or maybe they have a Children's Church now.

Joe, let us know, OK?
---
Sunday, January 15, 2006

I'm up getting ready to preach an important message in our morning services. If I finish this small part (and other preachers all across America do likewise) maybe we will see the windows of heaven opened upon our land. We sure need the Spirit of the real Jesus to permeate our lives and effect a change of heart in our culture.

Click here to see what's happening today.
---
Saturday, January 14, 2006

I'm up for Saturday morning men's prayer meeting and will have to leave in just a couple minutes. Jerry played a show last night in Stockton at the Sweetwater Cafe'. He came forward at Altar Call two Sundays ago...to say that he felt it was time for him to go on a mission trip of some sort. His first and short-term mission was to Mexico years ago with a group of our teens.

Jerry has been 'working out' with Ronny Shindy all week. They had a Bible Study together at the gym too.

Daniel was up at 5:00 to leave for Series, California--for a wrestling match. He is self-motivated in this pursuit of physical prowess.

We reopened Club 163 on Wednedsay (Day 1 of 80). It will be open Monday through Friday from 6:00 to 6:45 a.m. Write me if you're interested in learning more.

Finally, the Hispanic Church we plan to help is starting 40 Days of Purpose (in Spanish) on this coming Monday.

I have much more to down-and-up-load, but have run out of time. Gotta be there for prayer meeting.
---
Friday, January 13, 2006

Have you ever heard of a guy named
Bob Kilpatrick? He wrote two of the hundreds of spiritual songs that I have hidden in my heart:

1. In my life, Lord, be glorified, be glorified.
click for video
remember this one? I have probably
played it hundreds of times while
leading times of worship in small and large
gatherings all over the world.

2. Ask of me. I will give the nations,
As an inheritance for you,
As an inheritance for you.*

*the second song was sung by a youth
choir who visited our church when
Cathy and I were working in teen
ministry. I learned it off the sermon
tape (the group was singing it
during the altar call for missions).
The second verse is powerful at altar time:

Here am I. Send me to the nations,
As an ambassador for you,
As an ambassador for you.

The last time I played song No. 2 a preparatory mission trip to Estonia in June, 2003, I taught it to a group of American college kids who were also staying in Oleviste's Mission House. I told them that I had only heard it performed once in the late eighties. I didn't know who wrote it. Well, a few months later, I learned that the author was one of Jebby's friends: Bob Kilpatrick. You may have heard him speak on his daily radio show:

TIME OUT
with BOB KILPATRICK
Featured daily on K-Love

Jebby had met Bob by providing transportation for his other friend, Randy Stonehill (he was recording at Bob's studio).

Finally, I had the chance to meet Bob when I asked to record a song I had written in Liberia. Jebby and I worked with Bob in his studio and he produced this version of the song: Whatever

Well, Bob's people have been sending me announcements of a new project that he has completed entitled: This Changes Everything
It is a multi-media experience intended for live performance. The promo says:

This will fit your outreach to the un-churched
and church-alienated in your community.

They are currently scheduling performances.

If you would interested in booking Bob for your church, click here.
---
Thursday, January 12, 2006

For the next 79 Days, we will
add eight hours to Epicenter time because we're tracking Joe in a different time and place: Liberia.

He will be representing our church's interests among the people of Greater Love Bible Baptist Church and to those who live at the Greater Love Children's Home.

See our P.E.A.C.E. PLAN to learn how your small group may participate in a similar mission trip.

Yesterday, young Joe flew from Sacramento to LA and then caught another flight to London. As I write he should be boarding another plane headed to Accra, Ghana (and spend the night in the airport) before his final flight to Monrovia, Liberia.

Our 'sending team' is a great group of people who have worked with Joe to fully equip him for this 80 Day Adventure. It was important to him that I completed an informative itinerary for his trip, so I pulled an all-nighter on Tuesday. The result is a devotional schedule for each calendar day from Day One to Eighty.

Later this morning, you should be able to read along and track Joe's footsteps from a separate page. I will provide a hyperlink.

I have other recent areas of interest and undertaking (thus the need for the all-nighter). It is my day off and I've got a case of Conjunctivitis so I'm gonna try to stay home and rest today. I would like to journal some of it so I'll try to spend some time doing that.
---
I bought a SanDisk m230 voice recorder to send to Liberia with Joe.

Pastor Wesley wants to start a radio ministry so I thought that this would record mp3 or wma files. It only records wav files. Joe figured out how to convert a wav to to an mp3 file. Here is our quick test...

mp3 example: click here
wav example: click here
Tuesday, January 10, 2006

update: Yeah, I'm on fire. I have counseled Joe about my own biorhythm ministry cycles. Sometimes it seems like I'm idling...and I am...but when the unction comes, I fully enjoy the fast lane.

Due to a mother's perpetual knocking on this uploader's cyberdoor, I invite you to visit Greg Parkinson's last letter from Iraq.

We have one day left to get Joe on his plane for the 80 Day Spiritual Adventure in Liberia. I could not have predicted what happened before I went to bed...then I woke up at 5:00--raring to go. In my mailbox was this invitation from Bobby Gilstrap: click here. (He told me that I could invite you too)

I wrote Bobby a long, detailed reply in hope that he would look after our 'sent ones' from California to Michigan. I spontaneously anointed Eva, James, Leesa, and Jesse with oil on their last day with us. As their pastor for many years, I was 'anointing them for service' as I said my final farewell.

Several other people spoke with them personally during that altar call. I trust that the collective counsel and prayers of the saints are being answered. Dr. Fermin Whittaker happened to be our guest preacher on their last Sunday with us. He met James before the service. He nodded his head and told me that James was gonna be alright.
---
I'm up past midnight because I was writing a long letter to the pastor of Celebration Church in Ypsilanti. Pastor Bobby Gilstrap had taken the time to write to me about his hope that James and Eva would stick with him. Celebration Church has a vision and he hopes that my friends could see this vision become a day-to-day reality. I've known Eva and James since they were teenagers so I wrote him an informative piece about my observations over the years. I also cc'd it to a few other guys that know and love them: Al Warren, Jim Fugate, and Tom Lane.

Matchmaking doesn't always work out. Still, I have hope for future ministry together. Eva asked her faithful readers to pray for her so I will. She needs to belong to a good local church where she can continue to grow in wisdom and understanding. Pastor Bobby has already shown himself to be a proactive shepherd. So, I know how I'm gonna pray!

A matter of life and death was the impetus for a long letter I wrote earlier in the evening. Just this morning I agreed to promote 'Sanctity of Human Life' Sunday. Later, I received a letter from a mother who had made an appointment to discuss abortion with her health-care provider. I had to write forcefully because she indicated that I was a sole voice for her baby.

I haven't received a reply yet but I hope that this young mother will read this entry because here is a link to our local Pregnancy Resource Center: click here

We are called to speak up for those who
cannot speak for themselves. Years ago, I advocated for the life of another pre-born baby. Here is an article he wrote four years ago. CLICK HERE

Joe leaves for Liberia tomorrow morning. If anyone wants to connect with him, please call me on my cell: 209.323.0727

Wow. I just did stats for this site. We were up from 307 visitors on Sunday to 489 visitors on Monday: click here
---
Monday, January 9, 2006
This little adventure in psuedo-timetravel™
(aka 'blogging') presents a challenge. This morning I am sitting at one of three upload stations available to me. It is Monday (the 9th) but all I have to write about is what happened yesterday. To share what is on my mind at this very moment will take a few paragraphs and I already know that I will run out of time to adequately write about yesterday's impressions. Herein lies the challenge.

Before 1916, 'horseless carriages' began to appear on the American landscape. Drivers of these strange looking vehicles were in the minority. Imagine sitting in your buggy controlling your horse as one of the pioneer gas, steam, or electric vehicles drove in your direction. At this point my connectivity is sputtering like a steam engine. I'm thinking about how I should lead our church in these days. If I talk too much about it, I start running hot...

At our Church Council I shared a thought I have had about the technological challenge of living in America. There is currently a cultural divide which involves this very medium. On Saturday I spoke with a key visionary who had not been adequately informed of upcoming opportunities. He even has internet access but just hasn't gotten involved much with it. Where is the win/win in all of this?
The story of Henry Ford (and the model T) had impressed my Dad. As a child I noticed that my Dad enjoyed revisiting the past and considering that era of rapid technological advancement in transportation science.

Love never fails. If you read Al Warren's new column, you will travel back in time to the 1940's and see that his local church was still experiencing conflict due to transportation issues. Both articles on that page involve the transmission of a message. I invite you to contemplate his two columns and try to somehow make an application to your own life. Click here

Back to yesterday: I'm still sputtering along with my chest cold and a voice that is a bit ragged around the edges. I knew I was running hot . . . In other fields I might be able to pull off to the side of the road to cool off but a Sunday drive for a preacher isn't for Sunday drivers.

After both morning services, I interacted with individuals who were taking the next step of faith. In between, I was in a Sunday school class with four precious teenagers. We forecast our futures by a whiteboard discussion of employment opportunities and tithing.

After the public worship services, we went to the home of those who had been baptized. It was there that I sat for awhile, observed the others, and received blessings from their stories of testimony. Since 0530 hour I had been running non-stop. The Sunday morning adrenaline rush had interacted with the pseudoephedrine I had taken earlier in the day to relieve congestion. I was wired. It helped to acknowledge the condition with my beloved Cathy.

Although I had relaxed a bit I had an important meeting to get to by 4:30. We introduced Eli Tavarez and Ana Benkher to an interested gathering of our church members. Eli and Ana desire to use our facilities for a rapidly-expanding Hispanic ministry. I was still running hot.

That meeting ran straight into our council meeting....that meeting flowed into our Evening public service. Due to my chest cold, I could not sing along with the leader. I had to squeak out the words as a whisper...but oh, I didn't want to miss the melodic truths chosen for us to sing that night.
Together, the Sunday night crowd watched the DVD I had purchased from Dr. Moses Caesar. Joe and I sat and listened to his message (the puzzle of pain) for the second time.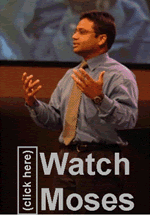 1. God is in control.

2. God is at work.

3. God will get the glory.

We were challenged to consider the lives of Job, Joseph, and Abraham.

So, here I am. I started writing 30 minutes ago and have only begun to carve my message on today's tree. Guess I'll come back tomorrow. May you experience some sunshine today.

This is the Day that the Lord has made;
I will rejoice like Joyce rejoices.

If you don't know Joyce, come to Wednesday night Bible Study...you'll see for yourself.

Sunday, January 8, 2006

On Saturday afternoon, I went to Stockton.
Al Warren had given my name to a family looking for someone to guide the Memorial Service for Robert Cravalho. You may not know this...but I enjoy speaking at funeral services. Now, I didn't know Bob...nor anybody else in the room (maybe 70 people) but we had a good time together--celebrating one man's life in the context of family, neighborhood, school, and work.

I met three brothers (nephews of the deceased): Andy Cravalho is a salesman with Radio Shack; Jeff Cravalho just finished his undergraduate degree in Communications. He hopes to become a Writer/Director for films. Alex Cravalho is a high school senior. Jeff fondly referred to him as Pointdexter due to his high I.Q. I enjoyed seeing three brothers. I was one of three boys myself. Their Uncle Bob had been one of three boys also.
I also met their cousin Bridget Eggers and her husband, John. They wanted to encourage me to continue to speak at funerals. I thought it somewhat odd so I asked, "What field are you in?" John replied that he hopes to become a Worship Leader. I think that's great.
Lisa Hemphill introduced herself to me. She is a Financial Officer/Controller for ALCO (Aircraft Logistic-support, Company, Inc.) We talked parenting, old album collections, and high-speed connectivity. I asked her to check out the music, videos, and other goodies that we will slip into the mix in the '06.

Most delightful were two seniors who sat toward the front. Cousins Jerry and Clarence. Jerry is a Catholic. Her children are grown and have chosen to be 'Evangelicals.' She smiled and told me that it was OK because, 'they're Christians!' Jerry encouraged me with a simple smile as I spoke of the love of Jesus for sinners like us.

Clarence? Well, Clarence captured our imagination with a couple stories about family members in the generation that has passed. Later, Clarence tipped me off about the Portuguese roots in the family--back to the time of the Inquisition, the Azore Islands, and name changes that sometime occur in genealogies. Yes, folks...I enjoy funerals.
Sadly, there will be the 'felt loss' in the days and years ahead. I hope that somehow my ministry among Bob's wife, Cindy, and his grown children (Scott and Michelle) will help them through the lifelong process of mourning. I'm glad that all of them had the opportunity to hear God's Word today.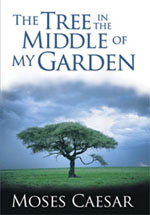 Sunday evening, we will be considering the ministry of Dr. Moses Caesar, author of The Tree in the Middle of My Garden.

He caught my attention with the story of his pilgrimage. Moses left his pastorate at a mega-church to travel around the country in a motor home in order to deliver his LifeMessage. I hope that some of you will join us for this event.
Saturday, January 7, 2006

This morning I'm at the men's prayer meeting from 6:00 to 7:30 a.m. If you're up, come find us--in the library.
At 10:00, I will meet with two young people who plan to be baptized on Sunday. If you're interested in being baptized, please stop by. click for zoomable Google Map

Yesterday, we ran into Larry Brand from River of Life Church. I passed along an extra promo packet for 'End of the Spear.' He also told me that he had been reading about blogging. He informed me that it's big . . . I told Larry Brand that I would mention him by name, so someday when he decides to google himself, he will read these very words:
wat up, Larry?

While our Sunday morning gatherings vary in numbers, we consistently have unique visitors to at least 100 of our webpage features every single day. Take a look; perhaps you'll discover something that you didn't know was right here on our stage. I trust that somehow this site is useful in the lives of those who happen by:

January, 2006: Greatest Hits

Tomorrow will be Joe's last Sunday with us before his trip to Liberia. We are working together on research for his coursework during his semester's study in Africa. We are studying the tribal groups, their differing cultures and indigenous religious beliefs. I've been reading about Liberia since December, 2002. I'm learning many new facts and gaining insight simply by helping Joe get started.
---
Friday, January 6, 2006

On Thursday morning, we received the good news that Joe's flight has been reinstated as originally planned. So, Lord Willing, he will leave for his 80-Day Spiritual Adventure in Liberia on Wednesday, January 11th.

In the afternoon, we drove to Sunrise Community Church where we viewed a pre-screening of the major motion picture:

End of the Spear


Opening weekend is January 20th. It is important to support this particular film for a number of reasons. This Sunday, January 8, marks the 50th anniversary of the day Jim Elliott and four other young men were killed in Ecuador. The pilot, Nate Saint, had a son named Steve who plays a prominent role in this profound story that every missionary-sending church ought to retell.

Tonight, I found a website that features photos, film clips, and a challenging article about these five young men: CLICK HERE

End of the Spear is currently scheduled to open in 1200 theaters across North America. The closest venue to the Epicenter is currently the Elk Grove Laguna 16 Complex.

Before I left on my trip to Liberia in 2004, I arranged for my sons to watch the film Tears of the Sun with me. Although a work of fiction that film helped us to understand some of the issues involving tribal animosities in Africa.

Likewise, in 2005, before Mike and Robin McCall went on their trip, we watched Hotel Rwanda together. That non-fiction film also dealt with tribal war and widespread genocide.

The fighting in Liberia has ceased since the summer of 2003, however the culture which allowed for the atrocities there hasn't changed. I remember well the mental image of what I would find once I was landed in Africa. It was not as I had imagined. Still, anything could have happened.

Several people know that Joe has faced some apprehension about this trip. I questioned whether to ask Joe to see End of the Spear. I didn't want to contribute to his fear. However, I think the time spent together watching this film was an appropriate way to prepare ourselves to count the cost of our LifeStory. Crossing cultures as ambassadors of Christ is sometimes quite costly. We should acknowledge our fears and face them.

Years ago, our kids attended Galt Christian School. Joe and Jerry memorized this phrase attributed to Jim Elliott:

"He is no fool who gives
what he cannot keep
to gain that which he cannot lose."
---
Thursday, January 5, 2006

The Bible Study had 22 adults last night. Mike McCall was on-fire. We had a great time. I highly recommend this home group...there's still room for more.

Next week, I think I might reopen Club 163® ...so if anyone out there in MonitorLand™ would like to join an other-than-Sunday small group, please email me:

pastorob@gmail.com

Well, it looks like Al Warren is about to begin a new writing adventure. I don't know what he means by claiming that I say 'dinner' instead of supper.

I use the word 'supper' in reference to every evening meal. For me, 'dinner' is basically a formal, Sunday afternoon event with silverware and napkins. Every other day, its 'lunch.'

That reminds me: Eva is gonna have to learn what 'pop' is now that she lives in Michigan.
Yesterday, I was asked to make a pastoral call with a terminally-ill woman at Royal Oaks. I visited several of the people who live there. This is a very important ministry that I enjoy. After visiting three bed-ridden ladies, I stopped by the recreation room and assisted with the Bingo Game. Trudy (100) was participating and seemed much happier than the last time I saw here. I played piano and sang a song during a break between games. I noticed that my voice is still kinda rough due to a recent chest cold. This is the song I sang them: Click Here

At our State Youth Conference, Cathy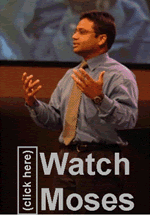 , Joe, Mary, Christina, Allysa, and I all went to hear this man speak. Although he was allowing for his books and DVD to be taken as a gifts, we paid the requested price for both.

This Sunday night I will feature his ministry at the Epicenter. I would also like to host another seminar with Dr. Moses Caesar when he returns to California in April.
---
Nearly four years ago Brent Vernon

came to sing at the Epicenter and has been in touch with me about a return visit.

I asked

him to come do a concert on Sunday night, February 12.

Click here to learn more about Brent. He's a good guy. His accountability partner, Sam, travels with him. Sam is kind of a smart-aleck but we got along quite well the last time he was here.

---
Wednesday, January 4, 2006

Not much time to write...been busy all morning. However, I want to invite one and all to our midweek Bible Study at the Glenn and Renee's home: 7 PM

23599 N. Kennefick Rd. Acampo, CA 95220
Mike McCall is leading the study for the upcoming season and this is his first night.
---
Tuesday, January 3, 2006

Yesterday, Cathy, Joe, and I met with a friend who teaches first-graders how to read. We plan to send Joe to Liberia with materials to help teach Pastor Wesley's daughters how to teach others to read. We still don't know how the recent grounding of Bellview flights will affect his trip. We have received one report that the company has been cleared to resume business but we still aren't certain how it will work out.

Our usual trip to the Convalescent Center was cancelled today due to the numbers of residents who are suffering from colds and the flu. I did receive some good news about our Lottie Moon offering.

for the final result: click here
---
Sunday, January 1, 2006

Like so many others in my culture, I take time on New Year's Day to think ahead and to look back. The last night of the y2k5 was spent thinking about the Lord's calling on my life (past, present, and future), 2005 website stats and
my upcoming first sermon in the '06.

For several years my family has closed out the year by attending our State Youth Conference. Each year we all attend several worship services and smaller group seminars. I was pleased to learn that during our time together, 79 teenagers made initial decisions to follow Jesus during our State Youth Conference. In addition, 32 young people decided that they would ask their church to baptize them as a sign of their faith. We also gave an offering of $10,400 to be used by our California Disaster Relief Team.

As the pastor of a small church, God has regularly taken me to places where I have seen the big picture. This particular year-end has me thinking about several important connections with past ministry, future hope, and present-day opportunities to exercise faith. This morning I will have have my chance to step onto a platform before a gathering of seekers to lead a Worship Team and to preach a message from the Bible. What a way to start a new year!