return to:
audio
at
www.pastorob.com/audiodwnload.htm
go to:
pastorob
at
www.pastorob.com/rob'sblog.htm

Pastor Rob Patterson 653 A Street Galt, California (209) 745-4665


Click here
for June Archives
Click here
for more Journal Archives y2k5 May
Click here
for more Journal Archives y2k5 April
Click here for more Journal Archives y2k5 March
Click here for more Journal Archives y2k5 February
Click here for more Journal Archives y2k5 January
Click here
for more Journal Archives 58 to y2k5
Click here
for more Journal Archives 17 to 57 y2k5
---
pastorob's webBlog
via TimeTravel™ scroll y2k5: APRIL
---
Saturday, April 30, 2005 sd30

Today's Devotional Scripture: Proverbs 30
I woke up rather e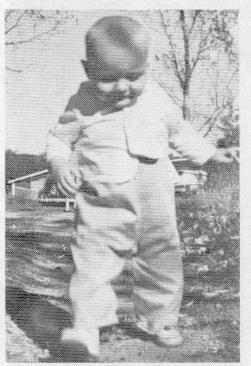 arly

this morning and
had several ideas pop up.


Most of us have more than one pop-up blocker; they may interfere with each other.

I disabled the pop-up blocker
on sd30 thus this entry.

I also tried out my run (miracle-test). As I tried, my left knee was doing OK but suddenly my right ankle twisted and I fell--face against stones (cut in two places). Jerry and Sandy witnessed the unfortunate misstep in time.

pop up experiment #6

post-6 reflection upon pop up experiment #7

I will probably retain both to remind myself how to best maintain the integrity of A Working Class Theology (integrating the multi-sensory, cross-generational pop-culture).
and another pop up: scripture, childhood graphotogram
---
Friday, April 29, 2005 sd29 Click here for Proverbs 29
I have finally received news about a very important young man for whom I have prayed many times. This story, for me, started about twenty-two years ago.

I was very much a baby Christian. A casual friendship with the receptionist at a recording studio had developed into an opportunity for me to witness about Jesus to her. We were becoming close friends--not really dating--but going out together, walking, talking. We had several debates about how best to live an upright life. One day my friend called me to inform me that she was pregnant--even though she and this boyfriend had broken up. There wasn't any chance of them getting back together. I pleaded with my friend to choose Life. Although I had never before been involved with the issue of abortion, I knew that this was a matter of life and death. She refused to listen--she was going to proceed with the abortion.

I was driven to speak up for those who could not speak for themselves. The child needed a spokesman. The adoptive parents had no idea about the urgency of that moment. Most importantly for my friend (and this is an unusual thought), the 40-year old version of herself needed someone to speak on 'her' behalf. "Save my child's life from the Enemy's agenda to steal, kill, and to destroy."
I started reading the Right-to-Life newsletter that I had picked up in the lobby of a church I had visited. I read an article by a woman who had suffered intensely because she had previously chosen to abort her child. I found the writer's phone number, called her, and told her about this young mother (19), her unborn child, and the appointment already set at Planned Parenthood. I asked her if she would talk to my friend.
My friend agreed to speak with the writer of the article--even though she said it wouldn't change her decision.

However, God used that one-time, one-moment decision to save this baby's life. I am humbled at the opportunity that awaits each one of us today....every single one of us can be useful to the Lord's Divine Appointment to save a life. The real church of Jesus is a pro-life church.
He brings Life that is REALLY Life. Abundant. Christ-focused: loving unconditionally; trusting; serving; being served by Him.

CLICK HERE to read a magazine article written by the baby years later.
---
Thursday, April 28, y2k5 sd28

I'm in Kalamazoo, Michigan. It's early Thursday morning (many of you are still in bed at the time I am writing this). However, I'm already 'running behind' for the plans I have made this morning. I'm supposed to be knocking on Steve and Delana's door in 2 minutes (its 7:58 am Michigan time).
So, this will be short. I'll probably be back in Coldwater today sometime and I'll do my online Proverbs Devotional at that time. However, looking ahead I'd like to draw your attention to these passages:

He who conceals his sins does not prosper,
but whoever confesses and renounces them finds mercy. (Proverbs 28:13)
Blessed is the man who always fears the LORD,
but he who hardens his heart falls into trouble. (Proverbs 28:14)
He who works his land will have abundant food,
but the one who chases fantasies will have his fill of poverty. (Proverbs 28:19)
He who gives to the poor will lack nothing,
but he who closes his eyes to them receives many curses.(Proverbs 28:17)
Well, I gotta run. However, I wanted to report that I went to church with Jim Krim, and Diana & Ernie Kracker last night. We went to Plainwell Assembly of God where a preacher/healer from Florida is holding a Revival. It was the fourth night. Diana gave me the choice, I said, "Let's go." I wouldn't mind having prayer for my knee. (Ask Cathy...I've been complaining about it for WEEKS). It would hurt when I tried to run!
As I was listening to the preacher, I realized that although I had sought advice from a nurse friend (Shirley Dines) that morning, I hadn't really prayed about this yet.

Jerry had advised that I not run on it until I have it checked out.

Cathy had advised that I go see a doctor.

Shirley agreed with Jerry and Cathy, then she (a bad-knee expert and retired RN) advised that I have them shoot me with Cortisone saying "that will buy you six months without pain."
Well, during the post-sermon ministry time, I waited for more serious needs to be addressed (but didn't want to minimize my need in the moment).

So, I went up to the preacher. I told Roger (and everyone through the mic) that my knee hurts when I try to run (and that I hadn't run in weeks)!

He prayed a simple prayer and I took off running. I ran around the perimeter of the church chairs with no pain. So, I ran another lap, and another. The preacher loved it. The people were fine with the demonstration of faith...hey, its A/G--that's normative (well, kinda).

Anyway, I'm glad to be without pain and wanted to TESTIFY. I'm still 'babying' the knee up and down stair steps and the knee is kinda squeaky...but there is NO PAIN. I probably ran five laps around that sanctuary (just a little smaller than the size of the Epicenter)!

Check back for Proverbs 28 Devotional later today.
---
Wednesday, April 27, y2k5 sd27 sd26 late-night archival extras: Click here

Yesterday, I went to Coldwater's Rotary Luncheon and sat with an old friend from high school, Randall Hazelbaker. He reminded me that we had been in an art class together in Junior High School. Our art teacher had been Miss Patton. Apparently Art was for 8th and 9th graders combined (because I was one grade ahead of Randy). Mr. Hazelbaker is now a City Councilman for Coldwater and a published author. He also works for Q-1 Video Network (Video/Television Production and Website Design).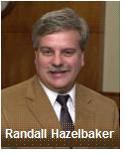 Randall told me that he is currently working on his second book: another pictorial history book of Branch County, Michigan. We had a pleasant time of conversation. I looked around and noticed that there were no women at the Rotary Meeting.

I asked the Councilman, "What's up with that?" He informed me that Rotary was originally a business men's club--started in Chicago exactly 100 years ago. Coldwater's club was begun in the 1920's. Later, a Sunrise Rotary Club was founded. Apparently, Rotary-type women felt more comfortable joining that club. Our Sunrise Rotary in Galt has plenty of women.
I like women--always have.


While I was looking through my 8mm film archives, I came across a silent film of a concert at Western Michigan University. I was reminded of the semesters I spent studying Musical Acoustics and Electronic Composition (with artist-in-residence Mr. Ramon Zupko.).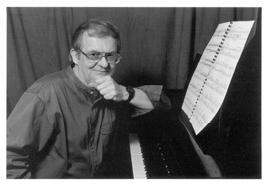 Mr. Zupko taught a small group of gifted composers about the experimental music of Eisenstein and musique concreté. I decided to design my own course of study with a student-planned curriculum. I approach Mr. Zupko for permission to enroll in his classes. I barely knew how to read music and was just a garage band rock/jazz listener. I was really out of my league. I hadn't taken any of the prerequisite courses. My peers had all auditioned to be accepted in the Music College. I was a working-class, cardboard room musician hob-nobbing with the musical elite.



Mr. Zupko



I began transitioning through adolescence during those days. I was 18 when this photo was taken (winter of 1977). The music department owned a vintage Moog synthesizer system with several tone generators, envelope filters, sequencers, variable filters. Mr. Zupko taught us how to create sound from scratch.

I was sometimes intimidated by Mr. Zupko's persona and genius. He didn't say much when he reviewed the pseudo-sophisticated composition I presented for my semester project. Mr. Zupko could see that I had caught all the teachings about signal flow and manipulation. I didn't think he could seriously consider my attempts at keeping pace with the other 'real' composers. He appeared in my daydreams as an authority figure stating on behalf of them all:
"You are not an artist; you are merely a technician."

No one ever mistreated me there. I was just projecting--just developing a neurosy of some type.

During the process of writing a Theology of Integrity, I think I will need to explore some of the repressed memories of my interaction with University professors. My high school coping mechanisms were challenged by the move into an ever-enlarging pond. For years, I had discounted the intelligence of most adults and authority figures. I had been somewhat of a teenage rebel (playing a game with all adult-youth interactions). Since my first willfully committed act-of-sin (stealing at age 6), I had developed a lifestyle of telling and maintaining lies-of-convenience. Leaving Coldwater to live at the University in Kalamazoo was an important rite-of-passage. Meeting all my professors and grappling within their academic demands in a more complex system was, indeed, a challenge.
I had never before met someone like Mr. Zupko. He had a completely different frame-of-reference. Although his accomplishments were never mainstream pop culture, I could discern that he was very successful as a composer. Somebody, somewhere was listening to him. One day in a small group setting, he mentioned Frank Zappa--showing respect for Frank as a composer. That one favorable comment about Zappa made a deep impression upon me. One night he and his wife entertained our small class at their home. It was like being around John and Yoko on their turf--a really different experience.

A college buddy, Jim Bonamicci, shot that photograph of me during my last semester under Mr. Zupko. I had just shown Jim my ability to recreate a signature 'patch' (the flow and manipulation of an audio signal). I called the short composition 'Popcorn.' I was quite pleased with that piece (thus my smile in the photo above). I haven't heard 'Popcorn' in years but I know that I'd still get really excited about what I had created. I trust that I will find it on one of the reel-to-reel tapes stored at 142. Then, I will upload it in a future journal entry for you to hear.
Its very dramatic old-school synthesis (as was Edgar Winter's Frankenstein--done with a modular Arp system).

Whether or not Mr. Zupko remembers me doesn't matter. I produced some very interesting electronic compositions during those late nights of studio time that he made possible. I was being true to my own musical heritage in the popular culture (and that of a post-hippie sub-culture). I chose to learn as much as I could from him. He entrusted me with a key to this small studio. What do you do with a thief? Give him the combination to the safe and he will guard it with passion! Strange, huh?

Several years later (after becoming a Christian), I compiled fragments of songs that had arisen from the Deep during months of up late night piano and guitar wanderings. I had given my life to Christ on a very personal, covenantal level on June 5, 1982. The following year I was basically 'in the wilderness' being tested and trained. I found that particular tape in my archives (the night before I left Galt). I brought it with me on this Sabbatical. There are several really well-developed musical ideas without much lyrical content (yet much emotion attached). In pursuit of mid-life personal integrity, I plan to listen to these fragments as I study and while I am organizing my thoughts and archival materials. Drive time has always been a good source of taking musical ideas to the next level. I have a few planned excursions ahead so I'll be armed with Cassette and CD capability.

I hung out with Greg Brayton for awhile yesterday. I drove him back and forth from his dentist appointment so during the drivetime, I shared three musical ideas with in the TimeTraveler. I have great confidence that this unusual time granted to me to 'rest, recreate, and renew strength will result in some worthy musical accomplishment. Greg Brayton is truly gifted by God. I am joyous over his availability and God-given abilities to make my ideas become a digitally-clean Virtuality. I still have some unfinished fragments of songs I started in Liberia y2k4.

Inspired by an autobiographical song written by Edgar Winter, I told Greg about a cool idea that I have been brainstorming--a 'coming-of-age' song of our own. Through melodic and harmonic quotation, we could have some fun creating a song that we would want everyone to hear (with our feature commentary).
Click here for sd26 all-night extras
---
Tuesday, April 26, y2k5 sd26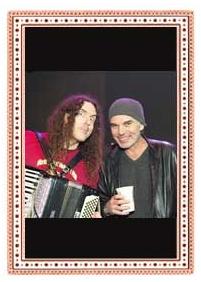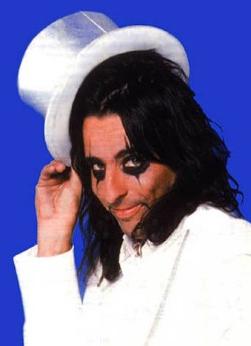 Today I must get busy on distilling the theological rationale for my doctoral project. Yesterday was focused upon organizing myself to do some serious compilation of materials (cassettes, yellow pads, journal entries, cds, books, dvd feature commentaries, napkins, etc.). My field supervisor checked in on me yesterday. Then my wife, Cathy, reminded me that I have to bring it to a close.

Yeah, I remember when Stevie Wonder was working on "Songs in the Key of Life." It took awhile. So, I'm gonna cut this short today but I hope you'll take the time read through the Proverbs I have provided for you today. Also, we've included a sweet little story that shows what can happen when Jesus gets involved with Alice Cooper, Weird Al, and Billy Bob Thornton. CLICK HERE
---
Monday, April 25, y2k5 sd25
Last night, Jerry and I picked up Sally Brayton and drove to a Covenant Church in Colon, Michigan. Greg Brayton was sitting in with their Worship Team (playing lead guitar). We sat (or rather stood) in the front row and enjoyed an extended time of praise and worship.
It was wonderful. As we stayed awhile in a spirit of free-flowing song, these words were sung repeatedly:

"Let it rain, Let it rain. Open the floodgates of Heaven...".

I prayed that God would speak to us through Greg.I was blessed to, once again, sit next to my son, Jerry, and listen to another one of God's sons, Greg, speak to us from his heart through his stories and his songs.
I haven't yet submitted any devotionals for our website's daily column: Manna for Today. However, the challenge has caused me to think back upon the Daily

Devotions we enjoyed during the years I ministered at Alpha and Omega Ministries. On weekday mornings, we would gather from 7:00 until 8:00 a.m. and read through one chapter of the Proverbs. Since there are 31 chapters in Proverbs it works well to choose the chapter that corresponds with the calendar date. For example, since today is the 25th, we would read through Proverbs 25. I asked each person in the circle to read a few sentences and then to choose one upon which we would focus. The reader would then interact with that verse, somehow connecting it with other teaching or personal memories. If the participant was new to Bible Study, she could simply ask a specific question about one of the verses. Group discussion would often follow--quite naturally.
During my Sabbatical I may try this same approach online. If you click here, you'll find Proverbs 25 published for you.

Choose a thought and interact with it.
If something interesting comes to your mind, take the time to write it and send it to me: fbcgalt@sbcglobal.net

Don't worry, we won't publish anything without your permission, OK?
Well, here's something that came to my mind while reading today's Proverb.
---
"Like a bad tooth or a lame foot is reliance on the unfaithful in times of trouble."
Proverbs 25:19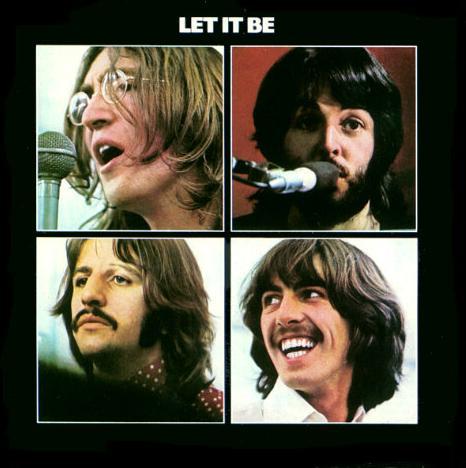 At the close of the Sixties (y1k69) a song was played over and over on our radios in Smalltown, America. Boomers in America bought the album and played it repeatedly as a memorial to the end of an era.

The anthem began with these words:

"When I find myself in times of trouble,
Mother Mary comes to me
speaking words of wisdom, '_______ _____ _____ '. "
Some listeners may have thought that their pop-culture poet, Paul, was sharing a superstitious belief in Madonna-sightings. Perhaps, it has simply been 'projection' on my part, but I've always thought that McCartney was testifying to the faithfulness of his own mother, Mary. Mary McCartney had died suddenly when Paul was a teenager.
Regardless of the story behind that song, I have experienced visitations of important people from my past during some of life's hardest times. Wise sayings from a faithful Voice in our lives will replay for years after we first hear them.
The simple proverb spoken by King Solomon reminds us of the pain we cause others when our lives are not being faithfully invested toward their best interests. How do you eat when you have a bad tooth? In times of a troubled tooth, I usually chew on the other side of my mouth. Lately, my left knee starts to hurt when I try to run; therefore, I haven't been running much. Likewise, we find it painful to rely upon the unfaithful in our most personal times of trouble.
Yet God continue to entrust important relationships to us. Why? Have we been found faithful?
In pursuit of Integrity, we would do well to turn to the life-giving words of Jesus on a daily basis. As He speaks His Faithful Word to us, we ought also to be found faithful in the lives of others. Faithfulness is developed in our lives day by day as we invest ourselves in the lives of others.
Troubled times are ahead for each one of your loved ones. Will they see you standing right in front of them?
If so, what will be the message they hear replayed from your life?
"And in my hour of darkness, she is standing right in front of me,
speaking words of wisdom, "____________________ . "
Here is a trustworthy saying: If we died with him,
we will also live with him; if we endure,
we will also reign with him. If we disown him,
he will also disown us;
if we are faithless, he will remain faithful,
for he cannot disown himself. 2 Timothy 11-13
---
Sunday, April 24, y2k5 sd24 AfterChurch Special Edition
Coldwater United Methodist Church celebrated Heritage Day this morning. God's Gathered People shared their Collective Past and Vision for future ministry. Two of Greg's songs (written specifically for his church) were sung by the entire congregation--with passion.
Click here for today's text. Their Handbell Choir and a Panel Reflection Group (both mutli-generational) were wonderful slices-of-church Life.

Upon examining today's biopsy (including a specimen called TableTalk in the Fellowship Hall), this doctor-in-training concludes that Greg's church is healthy and growing. I think that the Wesley Brothers (both John and Charles ) would approve!

Another biopsy is being taken at the Epicenter as I write.
Maybe we will see a report in deaconspeakin' later today.During this Sabbatical, I will have to unpack some of the memories as my high school coping mechanisms were challenged by the move into an ever-enlarging pond. t point) I had often discounted adults. For several years I had somewhat discounted the importance of adults. I had been somewhat of a teenage rebel (playing a game with adult-youth interaction. Since my first willfully committed act-of-sin (stealing at age 6),
I had developed a lifestyle of telling lies-of-convenience. As a consequence, I had to discount the input of adults as deemed necessary by the double-minded young man. Leaving Coldwater to live at the University in Kalamazoo was an important rite-of-passage. Meeting all my professors and grappling within their academic demands of a more complex system was, indeed, a challenge.
---
Sunday, April 24, y2k5 sd24
Looks like it snowed during the hours we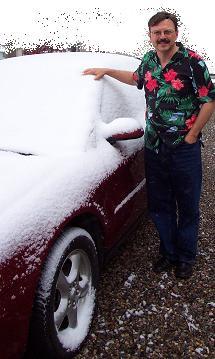 allowed to tick away naturally. Jerry just shot this photo with me next to our petroleum-based
TimeTraveler_4.24.y2k5.
Yesterday, my Dad asked me to research two lithographs in his possession. They were panoramic views of Coldwater from the 1800's. So early this morning, I visited the Library of Congress Online Archives
and found a copy of the more recent drawing (1883). I doctored it up to show where my childhood homes and school would eventually be built.

CLICK HERE: for TimeTravel to Coldwater, Michigan

This morning Jerry and I will attend church at the Coldwater United Methodist Church. Greg and Sally Brayton are meeting us there. It is a special day of remembrance for their local church (with a meal afterwards). Actually, there's a surprise at my own local church in Galt, California. We'll report more on that later today.
If you have high speed download capability, you may be interested in visiting a few hyperlinks I've included below. When I went with my two younger sons to the Warped Tour, I watched a band called UNDEROATH
on a sidestage. I stood near the stage as the band gathered in a circle before their first song.

I heard someone next to me ask,

"What are they doing?"
"They're praying," someone answered.
"Oh, I didn't know they were a Christian band," was the boy's reply to that answer.

Then, the band rocked. My sons missed their show at the Warped Tour but went with others from Galt to watch them
at a venue in Roseville called the Underground. The Underground is a cafe sponsored by a church. It is a great showcase for bands.
I went to see Random Intelligence there when I first got back from Liberia. Brace yourself. Get ready for y2k5.teenagers 101:
UND

EROATH LIVE
"A Boy Brushed Red
Living In Black And White"

at the Underground, Roseville, CA.
Click here: for the video-stream
(look for Jordan, Daniel, and Jerry)
this video is about 50 MB so it takes a couple minutes to download.
If you don't have high speed, or don't care to watch a room full of young people
rocking out on church-owned property, you could skip the song and just
visit the Underground Cafe, click below:
www.undergroundcafe-roseville.com
and then, there's the website for this band. particularly interesting to me is The Forum:
www.underoath777.com

Also: CLICK HERE for more about GENERATIONAL ISSUES
---
Saturday, April 23, y2k5 sd23
Its been rainy here for the last two days. Someone had said it was gonna snow!

Jerry and I slept on the couches in the living room last night. We hadn't really settled in to my nephew's house yet. Since I'll be able to upload DIRECTLY from here, I'm going to try to update the CHS Follies Show. There has been some drama taking place in Jerry's life. I'm reminded that the life of a teenager is full of drama. Of course, main characters in a teen's life are 'the parents.' The CHS Follies Show had a clinker thrown into the Script when Dad moved to Coldwater.
I was telling Cathy that it occurred to me that some people may think that she and I were having trouble (so the idea that I'm back in Coldwater is part of a cover-up). Well, that's a nice, little conspiracy plot...however, I'll have you know that Cathy and I are getting along better than ever! (hmmm...that doesn't quite sound right). Try this--we were getting along quite well BEFORE I moved 2300 miles away.
Well, we have stayed in contact every day (one way is this webBlog) but remember I bought a phone card too. Cathy has called me nearly every night. For now, I have Ben's cell phone so I can take incoming calls for FREE (and free calls out in the evening and on weekends). The guys at the Epicenter are at prayer as I write.
That particular prayer meeting has been in place continually for several years. I'm confident that God is taking care of our church (as a sign of His Commitment) to that wonderful form of 2-way communication.
I'm not certain if I will keep these categories until the End, but I spoke with Tom Lane yesterday about these five areas of concentration in developing the The Theological and Theoretical Rationale for the doctoral project:
Trust, Task, Time, Tools, Teachers
I'll probably share my thoughts during the next few days.
I think I'll give Cathy a call and see if she wants to go on a VisionTalk with me.
---
Friday, April 22, y2k5 sd22
It was a bit difficult to get online this morning. My Dad was waiting for a phone call and wanted to keep the line open. Last night I started working my way through a Theology textbook attributed to John Howard Yoder (a Mennonite man who lived and taught in this area). It was late night here as I fell asleep reading his theology. I awoke and called to California (much earlier in the evening there) to hear a report about our local church softball game.
It sounds like our team is comprised mostly of teenagers. I was mistaken in an earlier journal when I said that I was going to the Nursing Home on Tuesday. Actually, that will happen this morning (I'm about to leave to pick up Greg Brayton). He will play guitar and lead in songs for those residing at Maple Lawn Convalescent Center.
Today, I will begin housesitting for my nephew, Ben. He left for Europe so I get to stay at his place. He has high-speed, wireless Internet. I should be able to do much of my research and writing during my stay there. Jerry is going to come stay with me as well.
Here's a chart listing some different names for generational groups I'm trying to identify in our church. Please look it over. In future journal entries, I may make some observations about people I know who were born in these significant eras.
Bridgers: GenY, Millennials, Mosaics - those born between 1984 and 2002
Busters: those born between 1965 and 1983
Boomers: those born between 1946 and 1964
Builders: those born between 1927 and 1945
Seniors: those born in 1926 and earlier
If you want to study these generational categories with me: Click here

UPDATE: I think I'm actually online and uploading DIRECT from Michigan now. As a test, I will direct my readers to this TimeTravel Aberration. This link will take you into the past...to previously unreleased journal entries from the TimeTraveler (11 days ago). Warning: Travel across time zones not only velocitizes the driver but also may induce mnemonic phenomenon in the minds of those seated on the passenger side. CLICK HERE to see for yourself.
---
Thursday, April 21, 2005 sd21
Today, I'm leaving early to sit in the studio with Greg Brayton for his Radio Program (from 7:00-8:30 AM). That should be interesting. I really want to get started on an Internet-based radio show of our own. Perhaps, we will eventually use our previously recorded spots on commercial stations. Who knows what lies ahead for doctorob? A call-in talk show, a match-maker reality program, Dr. J. Vernon McGee for Dummies? Something new and exciting, I'm sure, or maybe simply an advice show (like Dear Abby or Dr. Phil)...with an edge.
Yeah, I don't know about the edge...after reading Eva's journal entry yesterday, I guess I'm gonna have to watch Mary Poppins again to see my look-alike (the banker/Dad). Oh well, I've had many years to get used to this notion of 'healthy self-image'. Maybe I should get the Extreme Makeover with my buddy, Glen.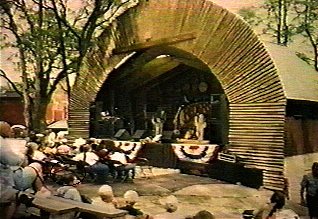 I invested Wednesday on the road with my Dad and asked him about his early days in radio. A couple years out of high school he engineered the audio recordings of Sunday Variety Shows at Buck Lake Ranch. A few days ago, I recounted some of the stars who had appeared there. Elvis, Chuck Berry, Jerry Lee Lewis, Chubby Checker, the Lennon Sisters, all the Grand Old Opry (and Hee Haw) personalities--even the Three Stooges. It was considered a premiere venue for the north back in the 50's.
Dad (at age 19) would record the 1:00 PM show on reel-to-reel tape, pack it carefully, then run it to a small private plane at a nearby airfield. The pilot would fly it 40 miles to my town, and drop it over WTVB
—
Coldwater's Radio Station. They would then broadcast that tape before Sunday's second show even began.
I may mention this example of changing technology and methodology in my doctorate. Nevertheless, its vintage oral history for me. I'll mention it to Greg today. He had a radio show on WTVB a decade ago.
---
Wednesday, April 20, y2k5 sd20
Today I will be helping my Dad with his work. Although he is 75 he has no plan to ever retire. He says he will work as long as he is able. We will load a few coin-operated video games onto his truck and then install them at Buck Lake Ranch for the upcoming season. I'm enjoying being around Dad and Sandy (my step-mom); I've been staying at the house where I grew up (we call it 142).

Yesterday, I watched as Jerry played drums
for Greg's song: "I'm Leavin' It Up to God". Later, Jerry had to go do some relational emo-stuff which I knew was going to be tough. So, afterward, we went to see a comedy with Jimmy Fallon and Drew Barrymore. Drew's great aunt, actress Ethel Barrymore (b.1879) once performed at the Tibbits Opera House (here in Coldwater). In High School, I performed on that same stage (as have most artists from Coldwater at some point in their careers).
Tomorrow morning at 7:00 AM, I've been invited to appear with Greg Brayton on his live internet radio program. Its a Jazz show that runs for 90 minutes twice weekly. I've talked with him about uploading it to our website and he's willing to do that. I have received some very kind letters from readers lately. I'm thankful to the Lord for bringing such wonderful people into my life. Thanks for caring about me. Care and compassion is contagious--your kindnesses and gracious words spur me on to good works. I wanna be a useful tool in the Master's Hand today.
---
Tuesday, April 19, y2k5 sd19
Yesterday, I spent the entire day at the Library. I took a few breaks to make a phone call, to have a cup of coffee, to go to lunch at the old style cafe--all within a few blocks of the Public Library. I love being in my hometown. This city was established at the beginning of the Civil War (in 1861). There are still many brick homes and town buildings from the late 1800's. The population is only 12,000 but its the County Seat (and has always been the cultural hub of the towns and villages in close proximity).
In 1961, our townspeople buried a time capsule during our city's Centennial celebration. I stopped by that spot in the afternoon. I remember the days of our Centennial observance. 1961 was the year before our mother died. She dressed all of her children up in period clothing for the event. My father had grown a mustache for the occasion. There is an engraved headstone placed over the capsule. I was reminded that the capsule is to be opened in 2011 (marking fifty years since the Centennial). I hope to be around for that special time in our town's history.
My doctoral writing has been challenging
because I don't want to wind up with a 'stuffy, intellectual' report, but its hard not to keep it from turning into that. I've done so much creative writing, brainstorming, and journaling that I've been kinda bogged down. Yesterday, I spent the hours working upon the basic structure of the prospectus. I have been studying the generalizations about four generations in our church (and many other churches our age). Those groups are
the Builders
,
the Boomers
,
the Busters
, and
the Bridgers
. I'll probably share more about that study in tomorrow's webBlog.
Jerry stopped by the Library after school and we went out for a Chocolate Malt. That was a nice break and a good time to connect with family. Around 9:00 PM, we met again and walked for two hours. I'm gonna try to spend quality time with him regularly during this unique period in our lives. After school, I'm going to drive him to Greg Brayton's studio to finish recording drums for two of Greg's new songs.
---
Monday, April 18, y2k5 sd18
I'm glad that I'm counting the days of this Sabbatical. I thought that I would be farther along toward completion of my initial prospectus by now. I hope that today I will be able to print some of the pages I have typed on the laptop since starting off on this trip to Michigan. I think that I will need to see certain hardcopy pages laid out on a table in order to take the next step of establishing the boundaries for my project's underlying theology.
I'm sitting out in the parking lot of the Coldwater Public Library waiting for it to open. The car is running with this laptop plugged into the cigarette lighter via a power inverter. I'm connected to the Library's high speed, wireless Internet Server (a freebie). Since I'm three hours ahead of the good folks back in California, then this journal entry should arrive at the Editor's Desk around 6:40 AM Epicenter Time.
Upon considering the extensive education and technological tools entrusted to this generation of Americans Christians, I am reminded of God's Plan:

"To whom much is given, much is required."
I pray that this time set apart for theological focus, writing, and publication will simply serve toward accomplishing God's perfect and pleasing will in the days ahead of us. May He find each one of us 'listening' with a readiness to act.
Yesterday's Manna: I was happy to read about the snail's trail. It reminded me of my daily life. However, I know that on pilgrimage with God, we are to eat fresh manna for each new day (except on the Sabbath). Hopefully, I will be able to start contributing some short devotionals to that daily column. We sure would love for others with a devotional gift to add to the mix. If any of you would like to learn more about how to write your entry for publication, please write me: pastorob@softcom.net
---
Sunday, April 17, y2k5 sd17
I trust that all of you have had a great day--gathering with others in the church. I did. Our 17 year old son, Jerry, played drums on Youth Day for both services at the United Methodist Church here in Coldwater, Michigan. I drove back from Indiana late last night so I could be up bright and early for the 8:30 service.
Greg Brayton was the PraiseTeam leader for the first service. I sat next to his sweet wife, Sally. It sure is great to hear Greg's immense talent invested as part of a local church. I still remember when his role was missing from the weekly service there. Greg and Sally have been married one year less than Edgar and Monique Winter (see yesterday's blog). I'd sure love to know that Edgar's God-given talent was also being invested in the Kingdom of God (through a local church ministry).
I went to Greg's Sunday School class with him. They had been doing a Bible Study based around clips from Bonanza. Today's was on 'Compassion'. (2 Corinthians 1:3-5) Little Joe had befriended a Sam's deaf daughter and was teaching her American Sign Language. It seems that their was a whiskey-drinkin' carouser who had other plans for the beautiful, blonde deaf/mute. So, plenty of room for discussion. I tried not to talk too much...but hey, its a Bible Study...and sixties TV, and Sign Language....all in the same place...that's my kind of Bible Study!
Greg and I talked about getting together later in the week to discuss doing some recording while I'm here. On my way back from Indiana, I listened to some old 'unfinished' music from the early nineties. I may wanna finish some of those from the vantage point of an older minister.
Last night my Dad (75) had to go to the hospital for the night. His heart was racing so my brother, Mike, took him in. It seems that he had previously been prescribed a certain medicine that he chose to quit taking sometime ago. After a night in the hospital he made sure to stop and get the prescription. I went to visit him after church today. He's home now.
I told Dad about how I had discovered the Obituary for our ancestor. I'd like to see this type of web-tribute become a regular ministry of the contemporary church. Perhaps we will all meet some long-lost relatives in the process. Many people are using the Internet trying to discover their own roots. Try doing a Google search on your last name and see if you wind up going through the side door of a church.
---
I'm up at 6:30 am (in Michigan, its 7:30; and, at the Epicenter its only 4:30). So, it will be a couple hours before the guys open up the site for early morning prayer. Last night I was reviewing pages on our site and spent time loading the lyrics to different songs (and then playing the audio tracks while reading/singing the words). That's a great Bible Study. I think perhaps sometimes folks might not realize that I am currently approaching my entire day as a God-Study (not just a BibleStudy). So, if you ever wanna pray for me, click on one of those archived songs and pray along with me about this particular day...
Today, I'm going to introduce some of you to a group people that I know only through the distribution of their music. Edgar Winter (and his older brother, Johnny). I recently heard a recent Tupac release (Resurrection), they had 'sampled' Edgar's voice (from the chorus of 'Dying to Live').
A few years back I was at a Pastor's Conference and had occasion to room with Tom Stringfellow. He is the pastor of a small church in Southern California (FBC Beverly Hills). I knew of Tom before I met him because he had co-written a book for Deacons. He also had led his church to partner with some indigent community in the Mississippi delta (I think).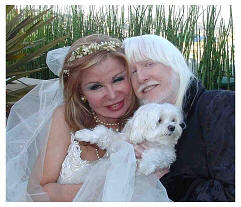 (Monique and Edgar: renewal of their vows: 26th years)
Somehow it was mentioned that Edgar Winter's wife, Monique, had attended church there for awhile. I was excited to hear of a contemporary gospel link in this family. I knew that Edgar had written a song for a Hollywood film (Wag the Dog) and some of his pop hits were being used for commercials now. Well, I've always been interested in both of the albino boys from Texas: Edgar, and his older brother, Johnny.
I heard Edgar's work first. It was an 8-track of the album White Trash. In ninth grade, I went to a rock festival with some buddies at Thousand Acres Campground. No, Edgar wasn't playing there but they played that particular album over the loudspeaker several times after-hours on Friday night. Edgar's wonderful compositions, his truly unique 3-octave voice, and the White Trash horn section became imbedded in my heart. Somehow, I sensed the presence of God (an unknown God to me at that time).
According to legend, both of Edgar's parents were church musicians (at different churches in Beaumont, Texas). Although Johnny (a guitarist/singer) is mostly known for blues albums (and a couple seventies rock pieces), Edgar's creative genius is truly a fusion of Gospel, Dixieland, Jazz, Blues, and Rock.
If you ever get a chance to meet Monique, Edgar, or Johnny, I encourage you to listen closely. God has more in store for them, I'm sure. I'd love to hear Edgar sing on one of Jebby's musicals....or in one of your pieces. Monique, well, I'd want her to know that Galt would be a centrally-located spot for rock-n-roll retirement.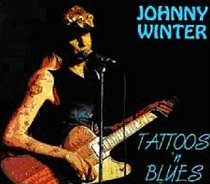 And Johnny, well, the A Street Band could use a lead guitarist who knows how to minister to seniors. Some of them have tattoos as well.
MORE BACKGROUND: Born in Beaumont, Texas on February 23, 1944 John Dawson Winter III grew up surrounded by blues, country and Cajun music. His brother, Edgar, was born three years later and the two showed an inclination toward music at an early age. As Johnny told Down Beat Magazine, "We sang regularly, because Daddy loved to sing harmony. He sang in a barbershop quartet and in a church choir, so Edgar and I started singing as soon as we were born, almost." Johnny began playing clarinet at age five and switched to ukulele a few years later.
Johnny and Edgar began performing as a duet in an Everly Brothers vein, winning talent contests and appearing on local television shows. When Johnny was 11 the Winter Brothers traveled to New York to audition for Ted Mack's "Original Amateur Hour." Soon after, their first exposure to rock'n'roll came through the music of Little Richard, Fats Domino, Carl Perkins and early Elvis Presley. They began soaking up the sound of rhythm & blues from DJ Clarence Garlow's Bon Ton Roulette Show on KJET radio in Beaumont.
---
Friday, April 15, 2005 sd15
The Taxman Calleth. By the grace of God I was born in America and for my entire life I have enjoyed much of the blessing God bestowed upon our nation. Scattered throughout our national calendar are certain holidays that are shared with the other nations of the world. However, this particular date (April 15th) is uniquely American (I think).
For years I 'did' my own taxes (been there, done that) and then made my way to the post office sometime near midnight on April 15th. Done that? Been there? Some may minimize the significance of the lines in the final hours of this holiday as an unnecessary public assembly generated by a lack of planning and proper discipline. I must respectfully disagree. In any community, the line at the Post Office has the potential to be a great party!
It would be a great site for anyone wanting to do a VideoInterviewä with the man-on-the-street (or the woman-in-the-line). They all have their reasons for standing in (or driving through) this significantly indigenous rite of Citizenship (just about midnight). This would be a good opportunity for your local church to serve coffee and donuts. Pass out brochures for upcoming 'felt-needs' seminars. Invite people to your Home Bible Study. Walk around, strum a guitar and sing: "…I'm Proud to be an American." You will certainly enjoy the collective goodwill of this particular people group.
Some may say I've sold out—that I am neglecting a ministry opportunity toward those who share a personality preference for spontaneous last-minute completion of unwanted tasks. For several years, in an attempt to work smarter/not harder, I have hired a C.P.A. to do my taxes. So, for me, the unrestrained days of youth…those nights of making-the-scene at the Post Office Mardi Gras are pretty much over.
(Even if I wanted to) I am not able to attend the gathering at my own local Epicenter Post Office. I'm 2400 miles away from my particular line-of-choice and will be traveling from Michigan to Indiana today to spend some time with my sister, Barb.
Still, it is meaningful for me to pause and reflect on the privilege of living in America and paying taxes. Although, I've already delivered our earnings statements to our C.P.A., I have asked him to file an extension (until August 15th). I was in South Africa when the Important Tax Documents were arriving at my residence (by snail mail). Now, only God (and maybe the devil) knows where those all-important papers are hiding from my sight.
Time to get working toward completing my doctorate. The doctors still can't tell me how long I have left to live. I could have six months, a year, two years (or longer). Nevertheless, I have begun the process of intentionally integrating my library of important papers, books, and fragmentary works of creativity. It will take awhile to compile the piles and upload them for a FutureAudienceä. I leave you with this rhyme that took me through the sixth grade:
"There you go, man. Keep as cool as you can.
Face piles of trials with smiles…
it riles them to believe
that you perceive the web they weave . . .
and keep on thinking _______ ."


(fill in the blank, cite the source, copy and forward this WebBlog to twelve… ahh..never mind…let's wait for the VirtualDoctoralProject
ä
).
---
Thursday, April 14, y2k5 sd14
I stayed up late last night reviewing the super 8mm films I had. These films captured a few scenes from my life from age 14 through my undergraduate years at Western Michigan University.
Technology for teenagers has progressed since those early attempts. At this library there are contemporary teens studying on the Internet (using audio headphones, memory sticks, and visual scanners). I'm happy that I made the decision to move along with the technology as I have aged.

However, had I not stored away a dual 8 film projector, I would not have been able to even look at the moving pictures. As well, my father still has possession of his great grandmother's wind up clock. When he was a child (staying out at the family farm), he slept in the same room with her. He can remember her coming in with an oil lamp in one hand and a glass of water in the other.
My great, great Grandmother Shipman would, each night, set down the glass of water by her bedside, then shuffle slowly across the room to that clock and wind it. Although it was a 12-day clock, she wouldn't let it become ineffective for its task. The task required a level of tension.
I share this ancestor's desire to not lose track of time. So, I'm am working on a schedule during this sabbatical. The doctors have reminded me that I only have seven days in a week (and those days are limited to 24 hours each). They can't seem to tell me how much time I have left!

I'm not certain exactly how I want to spend each day. Still, I'm convinced that I should only try to live one day at a time. g2g Time to wind it up.
---
Wednesday, April 13, y2k5 Sd13
I'm in Coldwater now. My Dad and I are running around together. He's a techie-kind-of-guy and needs some consultation on video dubbing for Karaoke night at the Country Western Showcase in Northern Indiana (called Buck Lake Ranch). In the old days that venue was a regular stop for everyone in the Grand Ole Opry circle when they came north to further their careers (Buck Owens, Roy Clark, Minnie Pearl, Johnny Cash, Roy Acuff, Loretta Lynn, Dolly Parton, George Jones, Hank Williams, Alabama, Elvis, and Kitty Wells, etc).
I'm happy to get reconnected to that aspect of my youth. My Dad is 75 (and in good health); he'll turn 76 this July. The Public Library has seven computers connected to BroadBand with headphones at each station. I'm about to give my Dad his very first guided tour of the Internet--by showing him all around my favorite website: www.pastorob.com
I'm working diligently on my doctorate. My writers' block is finally over. I discovered that it was the Greek philosopher, Plato, who told Liz, "When the student is ready, the teacher appears." (I'll research the context and write more about that tomorrow).
Hey, this is great news from our man in Idaho, Pastor Chris Zeller:
******************************************************
From: chris zeller pastorchris@silverstar.com
Sent: Tuesday, April 12, 2005 3:50 PM
Dear Al:
On April 22nd I am going to be sharing a testimony about FAITH Sunday school immediately preceding the keynote speaker at our state evangelism conference,
Bobby Welch, President of the Southern Baptist Convention and author of FAITH Sunday school evangelism strategy. I am so excited to be able to share and fellowship with this great leader and man of God. Please be in prayer for our convention that this evangelism conference might encourage and equip pastors and lay people in our convention (Utah-Idaho SBC).
God bless,
Chris Zeller
******************************************************
The Library is set up to do wireless laptops brought in by patrons, so I hope to be able to start uploading new archival materials from my hometown of Coldwater. I have had music in storage here since we left Michigan for California in 1993. I hope to spend time with Greg Brayton and stay with my friends at Alpha and Omega Ministries. More tomorrow.
---
Tuesday, April 12, y2k5 Sd12
As transcribed by Mellisa

Hi! We have been grounded since yesterday when Nebraska's finest suggested that Jerry was clocked at 93 mph, that was the young officers answer to my question, "what's the problem officer?" Apparently Jerry had become velocitized while I was working on my doctorate...with my eyes fixed on the lap top screen. I mentioned to the young man that I was a police chaplain and that I had told Jerry to go with the flow of traffic. Upon reflection Jerry realized that he had been playing a game counting how many trucks he had passed and before he had reached a total of 50 the young officer proclaimed GAME OVER.
Having been warned of possible black ice ahead the officer sent us on, with a smile, after we had thanked him for his good advice. Much more to come later. We have crossed two time zones and just passed over the Mississippi River. One more time zone ahead and will be home. g2g...pastor Rob
---
TimeTravel Aberration: The following journal entry was entered into the laptop but not uploaded to the website until 11 days later.
Monday, April 11, 2005 Sd11 "When the student is ready the teacher appears." As I write, Jerry is scrubbing down the TimeTraveler since speeding through the wasteland of Utah seemed to get it quite salty and dirty. We just refueled. Will breakfast and travel further east alongside the geographically interesting terrain of eastern Utah. I purchased a phone card at the International Hostel this morning. I tried to call back to my wife, Cathy, in California. I'm not certain about the time differential; I've set the Transporter's Button H ahead by +1:00 (or :60). Still, I am not yet certain if heading east I've yet crossed another time zone.
My good friend, Glen Bower, would probably be able to elucidate upon the subject I am pondering. Although, I don't know if I always understand him. He might make perfect sense even when I don't understand.
Long, long ago, I wrote a song which just came to mind:
I certainly do treasure proportionated pleasure, and incidentally,
I like to live my life extemporaneously.
Zwa ba dinga. Doo wah zwa dah. Dinga dwaba in code watta
Quanqua zool ya, zool ya dinga (wah..doo..wah...)
Superfluous articulations had had me tantalized;
Incomprehesible situations made me realize
that I could close my eyes and, while dreaming..."
At a different time in his life, Brian Wilson referred to the score he had written for "Smile" as 'inappropriate music.' Sometimes, context makes all the difference. Time heals wounds. A lapse of time can make the inappropriate fully apropos.
Jerry just explained why, his profile on myspace.com had made this reference:
"S----- you and die I hope you burn, you think you're worth more than you earn;
you're nothing, you're worthless, except for these verses, out with the new in with the old."
die,die,die,die (back and forth).
Jerry's favorite parts are when the music stops and the drummer gets to showcase his most interesting fills.
I stopped the music and instead of offering a critical analysis of Moneen's lyrical angst, I taught the young drummer about how to count out sixteenth and thirty-second notes. Jerry has mentioned that he wants to go to a Community College, so I told him that he ought to make sure he takes a Music Fundamentals course. I told him that its Math, but its fun math.
I don't think that many non-musicians understand that music theory is built upon the cognitive grasp of mathematical relationships. Yet Pythagoras applied subjective judgment (affective area) as he was isolating certain intervals assessing whether or not they were 'pleasing' to the ear. Those intervals were preserved as an employable vehicle for the standardization of instruments. awat
awat on myspace.com too...
---
Monday, April 11, 2005 Posted: 8:22 AM EST (1322 GMT)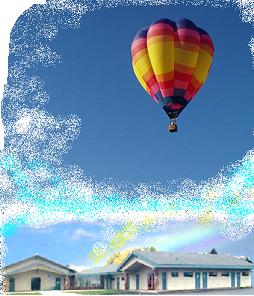 TimeTraveling on Sd11...
... high up in the skies over the y2k5...heading at high velocity against the approach of the oncoming Sun...
(louder) "WHAT?! ..... REALLY? ....... G2G .... REALLY G2G ....
HAVE A GREAT DAY AT
THE EPICENTER
....!"
---
Sunday, April 10, 2005 Sd11 "When the student is ready the teacher appears."

Right now, Jerry is operating the TimeTraveler; I've been looking at recent history. Back on Sd6, Cathy and I left the Marin Headlands hostel and went to see doctorickdurst at ggbts.edu; he had a meeting at 10:00 but quickly provided a space for us to do some research. On our way to the ComputerLab, we heard the sounds of worship coming from above. Looking up, we quickened the pace and headed for chapel. The Worship Team from FBC Vacaville were leading the students and faculty gathered to set apart time from study of God to commune with Him directly.
Cathy and I never missed chapel during our three years that we lived on campus. We sat in the second row and thoroughly enjoyed singing along with new songs. New songs don't bother me. I don't choose to 'listen' to new songs in the car. I usually want familiar songs from the past. However, when I've come to a place of Worship, I don't mind singing as I am learning/reading/studying the new verse unfolding ahead of me.
The Chapel speaker was a graduating M.Div. student, Peter Craig. He read from Titus 3:3-7. His opened with an observation about American Bathrooms. We use our bathrooms to get clean and to eliminate waste. awat from my notes...

fbcgalt and a theology of Personalintegrity
an e-merging theology a theology of relational personality development
---
Update:
Monday, April 11, 2005 Sd11
Jerry and I spent the entire day traveling east--arriving in Salt Lake City at 6:30 local time. We are staying in a Youth Hostel where they have a small internet hook-up. I've read Eva's Blog from Saturday. I sure hope that people start to share their stories about the Holy Spirit with her.
If you were to listen to my song called "Some People", you'll note that I refer to the Holy Spirit as "Him". I'm enjoying working on my doctoral writing as Jerry controls the TimeTraveler. He has done very well. We are also wired for sound, so we've been sharing music. I've taught him about Edgar and Johnny Winter (the albino boys from Beaumont, Texas). Their parents were both church musicians. The brothers went to New Orleans in their early teens. Now, that Edgar is an older man, he's writing reflective songs about his musical influences. I will use some of that in my theoretical portion of my book. g2g
---
Sunday, April 10, 2005 Sd9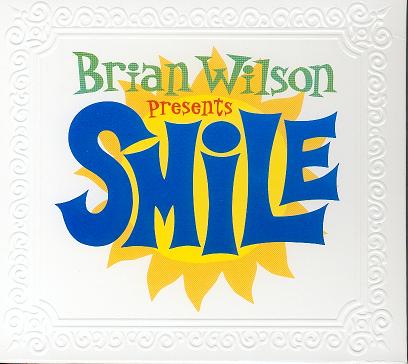 Today Jerry and I are leaving for Michigan. It has been rumored that we are traveling by hot air balloon. I wouldn't have believed that it was possible, but as Bob Duvall reminded me:


"If you have imagined a scene,
it has probably happened to someone somewhere."
Well, I saw it...in fact, I can still see it....
I bought this CD recently. Its quite interesting music conceived in Brian Wilson's mind back in the 60's but not released to the public (until the 21st century).
awat
And below is a drawing by John Lennon called "Imagine." It is showing in San Francisco at the Hotel Monaco today. I wish we could fly over there and see the show but we are heading in the opposite direction. Kenneth Baker of the Chronicle recently wrote: "Most people in the art world dismiss Lennon's graphic work as celebrity doodlings."

Too bad that 'most people' in that 'world' are so quick to 'dismiss' a great artist. He was in Art School before the Beatles even began. In 1985, I stepped up my spiritual pilgrimage by destroying the remnants of
an idolatrous life (including many collectors' items and other paraphernalia). Don't get me wrong--Jesus didn't require this of me. It was a day of disintegration spurred on by Cathy's questioning of the weight of my collections.

In recent years, as I have intentionally pursued 'personal integrity', I have enjoyed revisiting the art, music, and pop culture creativity of my youth.
In addition to the many books I am taking with me for research purposes, I'm also studying the poets, preachers, writers, and teachers of the late 20th Century.
It should be an interesting journey.
Please keep Jerry and me in your prayers as we travel across the continent in the days ahead. We should land in Salt Lake City sometime tonight.
---
Saturday, April 9, 2005 Sd9 (written before prayer meeting)
"When the student is ready the teacher appears."

As my closest friends know I have struggled with the completion of my doctoral requirements. I started this process in the year 2000 (y2k) and, had I been able to stay on schedule, should have graduated as Dr. Rob (doctorob) back in May, 2003. Until now I haven't been ready.
Cathy
went alongside me to the seminary this week. This is the first time (in 4.5 years) that she has chosen to go to the seminary with me and assist in getting this task completed. What a difference the wholeness of her presence made upon me.
This is our Anniversary Year (
M
20
). We had a great time of dialogue, study, prayer, and play (even intense fellowship). I love this verse from an old rocker in the Bible: "Delight yourself in the Lord, and He will give you the desire of your heart." Cathy is the desire of my heart. I have chosen to receive her as a free gift from God. I'm delighted all the more that she has chosen to receive me--the whole package.
Cathy has been telling me (all along) that she has wanted me to finish. Now, she is showing me; she's walking through it with me (step-by-step). A number of other key friends and church members have also chosen to walk alongside me during this sabbatical.

Eva
has asked about the Holy Spirit this week in her journal. I trust that He is revealing Himself to her as the Counselor (in Christ's Name), the Spirit of Truth who has come (in the Name of Jesus) to take up residence within her. Wow. I know Him. Jesus lives in my heart (sent by the Father) to counsel me and to teach me. He ministers the teachings of Jesus to me on a daily basis. He is the Deposit guaranteeing the Redemption that is to come. I love the Spirit of God who has chosen to hang out with me, right beside me, INSIDE me.
He helps me to pray when I don't 'know' how to pray. Yeah, he helps me form words to express myself, but he even gives me words when I don't know what to say. When my motives are too mixed up (or when I'm confused about my feelings), He prays through me; he sings through me.
Eva
wrote that she hasn't been taught much about the Spirit. I dunno. From what I have seen, I think I see the Holy Spirit doing His Thing, His Way on a consistent basis in her life. It seems to me that He is teaching her
LifeLessons
through her journal. She has voluntarily enrolled in His classroom. Sure, she's a bit of a troublemaker...just a bit...and she talks to her neighbor while the Teacher is delivering His message (but she's worth the trouble--and she's really no 'trouble' at all).
Now on Sunday, she really get's serious. She carries her Grandfather's Bible to church with her. When her Sunday School teacher cites a verse she flips the pages of that heirloom to the exact place. Then she listens.

I have prayed Amen to these words of affirmation I heard spoken in a prayer offered by Glen Bower last Saturday:

"The weeds have voices...as do the children."

Since that morning (Sd2), I have been reflecting upon the words offered in prayer by this self-proclaimed schizophrenic. Glen is a regular 'member' of our local church. As John Mark was to an aging Paul, individuals like Glen (once viewed as an annoying interruption in my agenda) have recently become much more valuable to me. I wonder aloud who is God changing in these days?
Cathy doesn't know what I've been writing about (or the seriousness with which I'm waxing my shiny new Eloquence). She has 'interrupted me twice with these words: "Hey...look at this." There are times when I have been told by the Spirit to look (rather than to take myself so seriously that I devalue her enthusiasm for spontaneity as an undesired interruption). So, I look--in haste. Then, I look again...... She just wanted me to see the snail crawling it's way up our KitchenWindow™. Its on the outside looking in...its only halfway up.

"The snails have voices...as do the weeds."
More voices (as highly valued as those of Eva, Glen and Cathy) are speaking to my soul. Edgar Winter's wife, Monique, has been silently witnessing her faith to me. Her witness can be heard expressed through some of Edgar's recent recording.


deacontom™
is helping me me answer penetrating questions about the validity of my doctoral project.
Cliff Hoff
came up to me last Sunday, looked me in the eyes, and said that he was going to hold me accountable.
Cathy Warren
has repeatedly told me,
"If you don't finish your homework, we're gonna have to cut your allowance."
Many others have spoken into my life in these latter days. The Spirit breathes a fresh breath of life into my spirit as I reflect upon these precious words.
Thank you, Holy Spirit, for giving me the eyes to see and the ears to hear as I venture into
S
d9 of the
y2k5
. Let those who have minds/hearts to come along say 'Amen' with an e-mail.....(even snail mail):
pastorob@softcom.net
"When the student is ready the Teacher appears."
On our way back to Galt, Cathy and were listening to an Audio CD by John Maxwell entitled: Winning with People. Tom and I had lunch with John a few months back....(well, so did a couple hundred other leaders). John had given each of us a free lunch and a free CD. (Is there such a thing as
a free lunch
?) On his CD (and in his book), Maxwell speaks of getting ready to learn; we can learn 'something' from every single person we meet. Maxwell repeats something he's heard someone else say:
"
When the student is ready, the teacher appears."
With that in mind, consider my delight as you read this 'slightly-edited' letter
I just received from a woman who 'came forward' at
the Epicenter
last Sunday:
*********************************************************
Dear Pastor Rob:
I wanted to thank you for the Music CD. We are truly enjoying that. My 2-1/2 year old is dancing to it... I am excited about the learning I have ahead of me. I know I have a lot to learn on this journey but it feels right! I hope that makes sense. You know that saying? 'When the student is ready the teacher appears.'
I feel that I walked in to First Baptist Church by no mistake and my family and I feel so welcome. My daughters look forward to Sundays and so do I.
A season Christian woman has contacted me about getting together with her and one of the deacons as they would like to talk with me about the church. It would probably be good if we set up a time when our daughters are at school or Dad is at home. That way they will have more of my attention. I will close for now.

God bless you today!
A 3rd time visitor to the Epicenter
*********************************************************
Oh one question about that letter you just read? Is there such a thing as
a free CD
or
a free audioDownload
? You be the judge of that, OK?
a poem:
Hey, look......out your KitchenWindow™
It appears as though the snail is in the same place,
but I know that he is moving at a simple, steady pace.
-- pastorob Sd9, y2k5
Q. Is this poem an example of doctoral level writing?

A. Uhhh...ask the BlindMan he sees it all.
---
Friday, April 8, y2k5 Sd8: the Eighth Day
According to your own poets there are eight days a week.
Check out what happened to me first thing this morning (on Sd8 Sabbatical day 8).

Sent: Friday, April 08, 2005 6:30 AM
Subject: send me info 'bout The Gospel According to Napoleon Dynamite
I am a youth pastor in Florida and am working on a message series for my youth on Napoleon Dynamite.
I was curious if you had anything that you thought might be helpful (message outlines, script, ideas etc.).
I appreciate anything you can do to help.
Thanks.
Paul von Merveldt
FBC Lake Placid
********************************************************
Dear Paul:
I'm thrilled that you've written in. That page we put together gets hundreds of hits every month but you are the FIRST viewer to write in requesting more ideas and resources. Our job description as Christian leaders is to equip the saints for works of service, so we promise to get back to you later today. Meanwhile, visit David Bruce and friends at
www.hollywoodjesus.com
See if they've got anything new.
Watch the video clip done by my son, Daniel, and youth member, Aimee. Natalie in Singapore, a teen herself, wrote a review. I'll ask my son, Joe, to forward your letter to her. I'm sure she has ideas herself.
We'll definitely resource you in anyway we are able.
Sincerely,
pastorob
Rob Patterson
If anyone wants to help out
with a Cause Bigger than you thought today would be about, please write to Paul:
paulvonm@earthlink.net
---
Thursday, April 7, 2005
Back to the Future (galtstyle)

Dear Mother (and others reading this across the ages):

You're probably reading this on (or after) the date I have entered above, but actually I'm writing this from 'the past'. I'm sitting here in a Conference Room at ggbts. Believe it or not, it's Tuesday, April 05, 2005 as I write this very letter (4:46 PM). My lifelong study of TimeTravel™ is really paying off. The y2k5 is so exciting! How I wish you could see all this with us.

After I finish writing this, I'll 'save' it to a memory device; then push that storage medium into a slot on God's SuperComputer (at the seminary); its hooked up to computers all over the world—probably even in outer space! From there I click on a button that says 'send' and off it goes into the 'future.' There will be this really nice lady there—I like to call her 'the future Mrs. Rodger Parker.' You'd like Mellisa (her Dad will wind up being a pastor in North Carolina). Anyway, in the y2k5, Mellisa will 'open' my 'e-mail' around 7:38 AM on April 7th (after her fiancé calls), then, she will cut and paste it into something they call pastorob's webBlog.

Mother, I'll actually turn out to be a pastor (like Pastor Harrington at First Baptist Church in Coldwater). I sure liked him when he came into Children's Church….but how hard it was to stay awake when he preached. Thanks for letting me sleep during those sermons.
I've got to go back to the Future now, Mother. Presently, there are some people reading this who thought I was going to interact with point C of the D.Min. Guidebook. In fact, they might even think I've lost my mind. Mommy, you know better; you're in Heaven with Jesus (and Veda).
I love you. I loved you. I shall always love you, dear Mother.
A project cannot be a summary or report of ministry already operative. It must represent creative innovation for the minister and constituency. However, it may involve the development of a current ministry to more effective levels beyond its present performance.

Well, friend, as one of my goals for the doctoral project, I've chosen to risk planning for the development of our current ministry (this website). I wonder if, together, we can see www.pastorob.com grow in its influence: from

x

number of visitors to 10

x

visitors during a 40 Day Focus Group (comprised of the current fbcgalt writers, preachers, prophets, and poets).

We'll see what happens.
---
Wednesday, April 6, 2005
Risk? Did I hear somebody say, "Risk"? I remember back when deacontom™ first wrote that his story about Risk. I've never played the board game. However, in re-reading point G. of the Holy Guidebook to the Doctor of Ministry program (D.Min.). I'm actually told to risk something. Well, check it out for yourself:
G. The project will include experimental factors which call for a willingness to risk. Given this willingness, the candidate should find the project an exciting and rewarding venture in learning.
It might not seem risky to experiment with 'business-as-usual' but, friends, it is.
Big Risk = Big Loss or Big Risk = Big Gain
Today is Day 6 of 120 Days of Focus. Risky for me? I don't really think so. I'm gonna experience a BIG GAIN from the focused research and writing. I have great hope for our local church (fbcgalt aka The Epicenter). However, the opportunity to get in on the ground floor of a Big Risk with me starts Today. Do you wanna come along? Its free but it could cost you everything. write me: pastorob@softcom.net
Tomorrow, Lord willing, we'll get jiggy with Guidebook point C. By the way, I don't really know what it means to get jiggy with it….its a quote from Brian Dannelly's film: Saved.
---
Tuesday, April 5, 2005 (TIME: from the end Leno through Conan, and into the news) Yeah, I woke up and went down to the Kitchen)
"You look like a real preacher today..."
With a broad smile, Pauline, reaches up to straighten my bright, flowered tie and gently pats my lapel with an open palm. She's one of these women who occasionally lowers her voice and 'directly' tell you her age. I agree with her--people probably are quite surprised that she's that old. I'm impressed by old age. Among the living, I've been advised not to use the word 'old' -- even Southern Baptists have their version of being 'politically correct.' My readers know that my co-host, (of
Visitation

with pastorob
)
died recently. Throughout her entire life,
Veda
wouldn't tell anyone her age. So, at her funeral, I made sure not to reveal her age; I didn't even come close to saying it. That was important to her ..and....whatsoever we bind on earth is bound in heaven, so...... what?
awat
On Sunday, our Minister of Information was bantering with his straight man about the Dodgers and some other groups. The last time I heard about that band was on the radio by Grandpa's Couch. My truck-drivin' Grandpa would allow his radio to BLARE with the sound of his music: baseball. I never really cared for that music--I couldn't understand the words that the lead singer was shouting; he sounded like a mix between an auctioneer and a rapper...what did they call him ... an announcer?

It sounded like this to me: (loud) "Hrmm...heme...noor....secondbase...ehlle ...quand shecameinahonda...the Dodgers!.....tllllell...then...dddnnilll...dliskllkk tombonjovi ...and the ball...goes way up...and ..mickeymantlemickeydonaldtrumplinduck..and he's roundin' third!..and...dunnnnall.. hrmm. and...jeeshhrishin....playin'for...the Dodgers!!!...."
I never understood that music. There must be an interpreter (and that life principle goes way beyond the matter of tongues).

Early on my kids fell into a crowd that was into that kind of mainstream music (softball, basketball, football). They also dabbled in more eclectic bands (soccer, swimming). Later in their adolescence, two of my sons left the dynamics of big bands to pursue semi-solo careers (tennis and wrestling). It never has mattered much to me if I don't understand the music. I just wanna appreciate the player (and the greater team goal for which the player plays).
Anyway, back to age: Two of my four childhood sports stars (George and Paul) shared with me (and others) that their entire relationship had been affected by the difference in their ages. Though they played professionally for an international audience for nearly a decade, they never got past the age difference discovered in early adolescence. Paul was, I think, nine months older than George (and really never let him forget)!
So, there you go....you know something about me.
I respect age
. Early in my political career (on the playground), I was intimidated into respecting
'class'
(fearful of the big kids the 5th and 6th graders). I was only five when a playground political advisor explained to me that, as a 1st grader, she could report me. Report me?!
Yeah...so it seems...that
in 1962
any
First grader
could report
Kindergarteners
;
Second graders
could report
K-1st
;
Third graders
could report
K-2nd
(ad infinitum). It didn't take me long to overthrow that flawed presupposition.
'Class'
doesn't intimidate me; I have the studied the life of a self-proclaimed 'working class hero' and received that part of his ministry.
'Money'
doesn't impress me....much; Recently, someone said that if Bill Gates kingdom was totally liquidated and the monies were invested in birdseed, he couldn't feed all the birds of the earth for even one day. I don't know if that's true but someone out there can do the math. Sorry that I can't remember who said it; I can't cite the source because....well, I'm getting up there....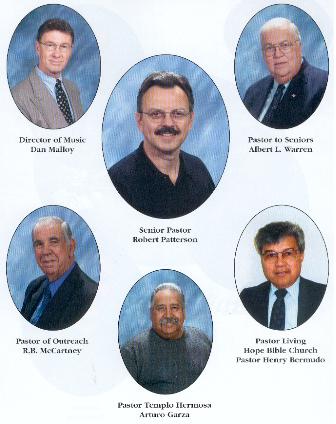 'Titles'
don't speak to me with much authority either . . . (as a long-range 3rd season finale for the 'extreme makeover idea', I was pondering this awakening thought: we ought to help our friend, Glen, become
Dr. Glen Bower
). Seriously, I'd like to talk to Glen's sister about that.
awat

Looks?
I can still hear that K Street preacher yelling:
"Don't put your faith
in your good looks! You can lose your good looks!"
However, I do defer to age. I might talk back to a 48 year old but I still respect the status; likewise, if you're 35....c'mon, don't think you can convince me of that much . . . why I was already 12 when you were born! C'mon...let's get real.
"You look like a real preacher today..." Pauline was over 90 when she made that observation. So, in honor of Pauline's nine decades of logging in days upon decades, I give you the latest in Olan Mills preachers. I don't know what Pauline is saying from heaven today. I hope she doesn't report me for talking behind her back (in the sight of God).
Its 5:14--gotta run...doin' a
VisionWalk™
with
brothertom
™. After my older brother, Richard, began to lose his mind he started closing conversations with this:
awat
(
a
nother
w
rap
a
nother
t
ime). You know, I think I lost my mind around the same time.
I just overheard that Bono called the Pope "the best frontman the Catholic Church ever had!"
awat
---
Monday, April 4, 2005
I dropped it. How Jesus met Life Questions (my Sabbatical devotional book © 1920) was dropped into a tub of hot water last night when its reader slipped into a hypnogogic moment. Fortunately I woke up in time to retrieve the book from the pot of doctoral soup that had not yet begun to boil. Having worked in a Paper Mill, I know that totally saturated paper doesn't disintegrate. The book will be OK--a little bloated, but OK. So, let that be a lesson: don't loan me books! Give them to me.
News flash
:
The United Arab Emirates

now has plans to build the world's tallest building with a moveable spire. I'm not certain I heard the report correctly. You may wanna google that flash. I do know that
someone
from that nation has been on our website. So, there you go....you make the connection....
The waking thought of a glazed, yet focused look into my inner sanctum (even a clue for those who have watched Nate Sayre's copy of The Cable Guy. I, too, had a relationship with the Protagonist's babysitter. However, Late 60's Weeknight TV (CBS and NBC) wasn't my babysitter; it was my study buddy. Sometimes my childhood is described as one of 'running the streets with no parental supervision.' Actually, its probably important to clarify that point. Yes, we were Motherless children and, yes, Dad was on-the-road working until 11:00 each night. However, for me, 'running the streets' was reserved for the afternoon-to-dusk hours and weekends.
Our older three siblings weren't around much but my little brother, Mike, and I were home each night. From 7:00 until 11:00 we were sitting in the Antique Room, watching TV and doing our homework. I usually had the piano bench in front of me and worked for hours on my assignments (while watching Gunsmoke, Andy Griffith, Lost in Space, Dragnet, Red Skelton, The Lucy Show, The Carol Burnett Show, The Dean Martin Show, The Flip Wilson Show, and more). Oh, the wealthier seemed to have color TV's and ABC (a UHF antennae was required for that). So, I never watched Star Trek and other ABC fare until much later in life. In fact, Oz and Kansas looked very much the same to me! Ah ha.
During those years, Dad wanted to expose us to some 'Old School' radio classics (Fibber McGee and Molly, Amos and Andy, etc.). Although, I appreciated hearing him as a fatherless boy reminiscing about the popular culture of his childhood, I didn't care much for the programs he played for us. Still, I was always captivated by nostalgia of gathering around a Family Radio with his grandparents (even great-grandparents). I'll say it again. Ah ha. Those who understand now understand a bit more about the I am-ness of my worldview.
News flash #2: Did you know that experts (somewhere) agree that red letter markings on school children's papers are causing too much stress for our nation's children? Therefore, purple pens (and other pleasant-feeling tones) are going to experience greater sales.
Hey, I always liked the 'red pen.' A great big A ... A+ ...or... A+++ ..... you know, watching TV while doing homework for 4 hours each night did result in some good grades. One problem with the daytime routine however: my overall grade for Citizenship each marking period. For some reason, I'd usually get a C or Satisfactory. What was up with that?!

(nodding....) I guess I know...its the price one pays to hear the class chuckle or even laugh out LOUD. lol I mean lol ...
---
April 3, 2005
Sunday's coming. Actually its here (I set the clock ahead before bedtime). I woke up at 4 AM and it seems like 3 AM; I'm wide awake, so I came down to the Kitchen to type in some ideas on the KitchenComputer. ™
You see, I have within me
some unsung songs
from yesterday (an unresolved case of
ministerius interruptus*
). Yesterday afternoon. Cathy and I spent a few hours walking and talking at Lake Comanche. Then on our way home, we drove to Lodi to check in on Melanie and Bob (folks my age who were taking care of their mother on her deathbed). I brought my guitar in with me--all set to sing some good old hymns to Margaret and family. However, upon entering her room, there was a different patient and different loved ones. I soon figured out that Margaret had passed on. I'm gonna take this heart with unsung songs to church at
the Epicenter
in a couple hours. I'll sit in the pew, stand with God's people, pray His prayers, sing His songs with my church family, and, in this way, minister to others (as I am ministered unto).
Today's
my brother's birthday
. If nothing has changed he should be 46. (I'm 47).
Mike is a widower. He took great care of Marian during the last years of her crippling disease (Scleraderma). He doesn't have a girlfriend, so he's probably alone today. It is not good for a man to be alone. So, if you consider yourself to be an attractive, likeable woman who respects faithfulness, write me and I'll tell my brother about you when I get 'home' during my Sabbatical (or I'll call him today!).
pastorob@softcom.net
A third thought upon which I've reflected this morning takes me to the life and times of my paternal grandfather, Robert White Patterson and my Grandma (who I mentioned in last Sunday's sermon): Angelia Mary (Peterson) Patterson.

I never met my grandfather. He was a veteran of World War I and married Grandma sometime after his return. An older man, and a victim of Mustard Gas Poisoning, he died when my Dad (Richard Thomas Patterson) was only eight years old.
During my Sabbatical, as devotional reading, I have chosen a book from that post-war era entitled
How Jesus Met Life Questions
(1921). My grandfather would have married Grandma sometime while this book was still 'current.' In the days ahead, I will consider the questions that this author asked of Grandma's generation (she was born on May 11, 1899). There will be many parallels. For one, Grandma was a 'turn-of-the century' survivor. She was born into a world that had never before experienced human flight. By the time this book was written and published (Grandma was 22), the world had changed--not only by technology but by the Great War.


Wanna consider this Scripture
and
Life Questions with me?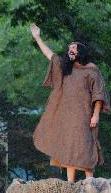 "In those days, John the Baptist came on the scene, preaching in the desert of Judea,
'Repent, the Kingdom of Heaven is near.' "
Matthew 3:1-2 (also consider Luke 3:1-20, Mark 1:9-11); then, for that generation's expectations: Luke 1:46-55; 2: 27-33.

Answer these questions for Angelia (22) or a WW I veteran, Rob Patterson, in a post-war America (1921):
1. What are the big ambitions of our nation today? What do our leaders seem to hope she will become?
2. What were the great longings of the peoples of the world during the Great War? What things do the people of the world most want today?
3. Which nations represent the greatest tension and friction points in the world today? What are the outstanding causes of this tension?
4. What were the causes of national tension and unrest among the Jews during the time of John the Baptist?
5. What hopes were aroused by John's ringing appeal: "Repent, the Kingdom of God is here"? Why did the crowds respond to John's challenge?
Why did Jesus respond?
6. Compare the sources of tension and the hopes in the nations today with those in Jesus' day.
In what regards are they the same; in what regards are they different?
7. Now that the War is over, what big jobs has the nation left to do? In their demands for sacrifice and devotion, how do they compare with the calls of war time?
8. What demands are coming upon our nation for help in world affairs? How much and what responsibility should she take in response to these calls?
Questions derived from How Jesus Met Life Questions by Harrison S. Elliott (Editorial Secretary, Association Press) International Committee of YMCA ©1920
(this book had once belonged to Lowell and Nancy Uhlig; given to them by San Jose Bible College; later given to somebody; eventually on a table of free books in the Library at Golden Gate Baptist Theological Library, Mill Valley, CA.) by Harrison S. Elliott (Editorial Secretary, Association Press) International Committee of YMCA ©1920
* ministerius interruptus is a phrase I coined this morning. I 'got the joke' at a Christian Concert when a Texan had his song interrupted by technical difficulties. He said "Guys....that's bad news--groovus interruptus...."

I learned a similar latin phrase as a 4th grader learning the facts of life from a book I found on one of the many bookshelves at 142: What Every Young Husband Needs to Know. Dad is still a book collector who likes to read. Me too--I'm afraid, that my interpretation of that text was somewhat skewed...I think I passed along some misinformation during recess the next day.
---
April 2, 2005

Yesterday was my first day of Sabbatical. I started the morning out early working my way through the voluminous paperwork that I had amassed during the 4.5 years since I started my doctoral work. I also had to give permission for the Insurance Company to tow the car I had been buying for Cathy. It is probably going to be considered a 'total wreck' because the damage done to the firewall makes replacement unrealistic. I don't know how the financial side of all that will turn out. It doesn't matter all that much to me.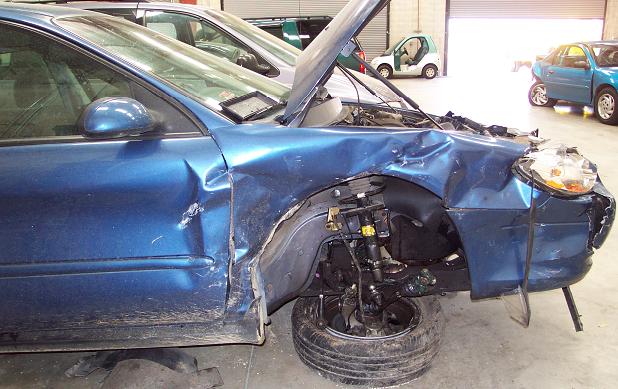 Most important is that all of the people involved in the accident survived without major injury.

Our third son, Daniel, 16, known to some of our viewers for his video clip role as Napoleon Dynamite, was making a 3 point turn-around on Walnut Grove Road (March 18 9:25 pm). He reports that he had seen oncoming headlights far off but thought he had plenty of time to make the turn. While he was still in Reverse the oncoming car sped toward him--unaware of his presence.

[California Highway Patrol noted that the driver of the oncoming car was under the influence of alcohol. Although under the legal limit (when tested an hour later), there was no skid marks or apparent braking along the way. In fact, the other driver reported that he thought Daniel had come from a road to his right.]

Whitney saw the headlights of the oncoming car coming straight toward her through her side window. Daniel punched the gas harder as the car continued in a reverse turn; apparently the split-second reaction made the difference. Had the point of impact been the door, I ....I don't even want to speculate what would have happened to Whitney. Notice how the battery broke loose and was thrust into the engine? In fact the engine, itself, shifted. Its good that both teens were wearing their seatbelts.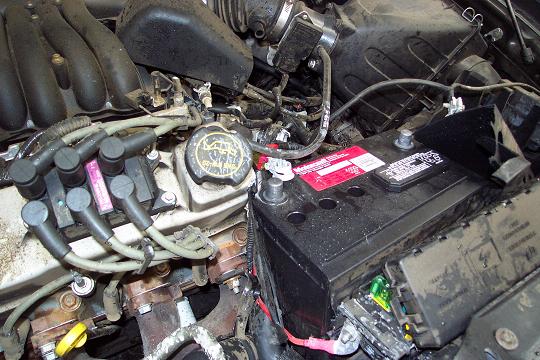 Well, that's the drama of having teenagers.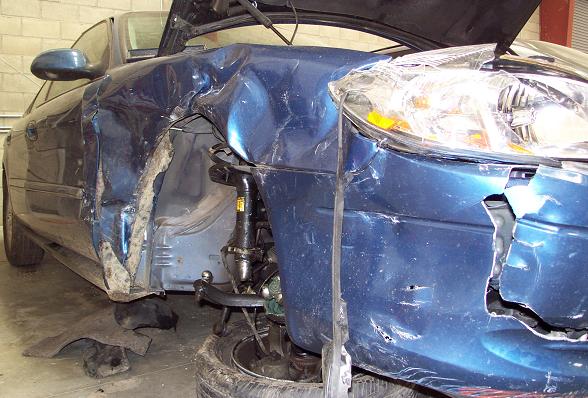 I'm thankful that the kids are alive. Everybody is still 'grounded'...just because... love, Rob
---