click here for
pastorob's daily journal

---

I have recently been moved from one pastorate to another.
Some of the pages embedded in this website tell a wonderful story.
Should you happen upon this webpage,
I hope that you will be challenged to help in Liberia.

---

Big Stuff over Time

We have been working in a nation where your small group could immediately implement some aspect of
the P.E.A.C.E. PLAN:
That nation is Liberia.

Liberia was the first republic on the continent of Africa founded in 1822 by 12,000 freed slaves from America.

Some time back, Rick Warren led his local church's small groups are being encouraged to follow these steps.

1. Get Moving

2. Pray Together
Stop and pray right now that God would guide your small group as you go through this pathway.

3. Select a Country (that's easy: Liberia)



satellite shot of the property where the sanctuary
was being built in 2003 and 2004 (Liberia)

4. Travelers and Supporters
Small groups usually have two teams that participate in Global P.E.A.C.E. The Traveling Team consists of those from the small group who get on the plane and do P.E.A.C.E. overseas. The Home Team consists of those who drop the Traveling Team off at the airport, wave goodbye, and play supporting roles. Both teams are vital to the overall success of the small group P.E.A.C.E. trip.

Discuss who from the group could be part of the team that travels in the next 12 months. The remaining small group members will be the support or "home" team for the first trip.

5. Timing
Consider the best time of year for the traveling team to go. Past experience shows the small groups who commit to a specific time on the calendar are the ones with a higher success rate. You could specify a season, like spring, summer, fall, or winter, or a specific month, or the actual dates of travel. The more specific the dates, the better!

6. Leadership
Determine who in your small group could be the P.E.A.C.E. team leader or the Co-Leader.

7. Tell pastorob pastorob@gmail.com

---

How might your small group be able to work the P.E.A.C.E. Plan in Liberia? (see below)

P. = Planting Churches
E. = Equipping Servant Leaders
A. = Assisting the Poor
C. = Caring for the Sick
E. = Educating the next Generation
















P. = Planting Churches

Pastor Richard Wesley planted this church, the Greater Love Bible Baptist Church. It first met in his home. Our small church in Galt, California helped this pastor build this sanctuary during wartime. Currently, the United Nations has peace-keeping troops there as elections will take place on October 11, 2005. If your desire is to 'partner' with a local pastor, your small group's trip to Monrovia, Liberia could result in a wonderful, ongoing relationship with this pastor (or another to whom he could introduce you).


E. = Equipping Servant Leaders
Pastor Richard Wesley and family

Pastor Richard Wesley, President of the National Pastors' Fellowship Conference, has had a burning passion for equipping this war-torn nation's pastors for years. We have sought help for him to realize his vision but need some small group to come alongside him in this endeavor. CLICK HERE to learn more

Another aspect of this point is to fight Corrupt Leadership by encouraging conscientious involvement in the upcoming elections: watch and pray

A. = Assisting the Poor

The ability to provide clean water for those living at the Greater Love Children's Home has been delayed by two failed attempts to dig wells. In both cases, solid rock stopped the digging. A mechanical drill seems necessary but costs much more than hand-digging.



C. = Caring for the Sick

It is hoped that this building will someday serve as a neighborhood medical clinic. It is being built in the Sinkor district of Monrovia, Liberia (as funds are made available). Recently it has been used to provide a form of housing for 12-15 individuals who were living together until a fire burned down their structure. This building still needs to be finished and those with interests in 'caring for the sick' are being asked to get involved.

update: Thursday, January 18, 2007

Click on this photo to see the slides of the newly-opened Medical Clinic next to Pastor Wesley's neighborhood church in Monrovia, Liberia. At this point, the clinic is helping people on a small donation basis.

Pastor Wesley asks that we pray for the future of this outreach to meet the practical needs of people in the Sinkor district.


Life expectancy at birth male: 40 female: 43
Healthy life expectancy at birth m/f 33.6/37.0
Child mortality m/f (per 1000): 246/224
Adult mortality m/f (per 1000): 590/484
Figures are for 2003 unless indicated.
Source: The world health report 2005



E. = Educating the Next Generation

In Liberia the only children who receive an education are those who can afford to pay tuition for private schools. Mike and Robin McCall (a truck driver and a secretary)
went to Liberia in February, 2005 and stayed for one month. Their only previous experience with teaching had been for Sunday School.

They lived at the Greater Love Children's Home where Mike taught a Bible Story nearly everyday. He also provided recreation opportunities for the children. Since their return to California, they have rallied others to provide enough food and limited schooling for the children who live at the home.

Liberia would be a great place for your small group to make a major difference. Your short-term mission would be helpful to build momentum to educate children here.



Could someone please educate these 100 children in Liberia?
(click here for slideshow of our progress)

Unemployment and Illiteracy are both at 80% levels
click here for a recent report




In November of 2006 this team from Stonegate Fellowship
in Midland, Texas went to help Pastor Wesley in Liberia


Liberia Well Water

3:08

Greater Love Home

1:29



click here

and scroll down for the entire adventure



When believers in other parts of our country decided to raise funds to help Pastor Wesley acquire a vehicle for his vital ministries in Liberia. They designed a webpage called:

Wheels for Wesley (click here)
---
I resigned from my decade-long pastorate in Galt in order to follow through with the pulpit search request from the church in Auburn. Following is an open letter that Pastor Wesley wrote to the saints in Galt upon my departure.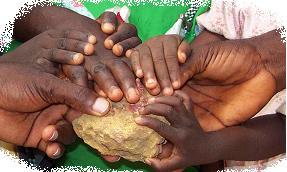 January, 2007

Dear Christian Friends,

Calvary's greetings.

It has been three years since FBC Galt has faithfully helped the impoverished, indigent orphans of the Greater Love Children's home in Liberia. For this I am eternally grateful.

I hereby humbly appeal to you to continue the kindness you have shown over the years. The 30 needy children that are currently receiving Christian and academic disciplines will continuously glean hope for the future as you relentlessly stand with them.

Much has changed in their lives since your engagement with them.

Some could not speak English and prayer to the God of Heavens but now are speaking refined English as well as calling upon the name of God.

Some had no fatherly, motherly love but now they have Christian love handed down from your hearts through your generous giving to them.

Some were not in good health but now are strong and healthy and some were shy but now are bold in giving speeches at closing and Christmas programs.

What a blessing!

What a great Christian foundation you are laying for these kids as they will look back tomorrow and remember how you helped them got through life.

I take this time to thank you for faithfully serving these children.

May God be with you all and bless the work of your hands in this 2007.


Ministering His grace,

Pastor Richard Wesley
---
Liberia Slide Show




If you click on any of these frames below, you will be able to see different slides that show what your support has encouraged.


This slideshow documents the entire time we've spent with Pastor Wesley...ending with a captivating photo of 100 children attending the school that has been built at the Children's Home.



This slideshow features photos that were taken in February, 2004 during Pastor Rob's trip to Liberia for the dedication of the new sanctuary.


Pastor Hendon's Liberia Trip
August, 2006 - 43 Photos
This slideshow chronicles the latest project: a school behind the Sanctuary built upon a foundation laid about ten years ago.




Click on this photo to see the slides of the newly-opened Medical Clinic next to Pastor Wesley's neighborhood church in Monrovia, Liberia. At this point, the clinic is helping people on a small donation basis.

I am excited to think about what will happen next with the Ultrasound and Microscopes which have arrived in Liberia. While Joe was spending his 80 days there, Al Warren was brainstorming about the Medical Clinic they were building. He procured the donation of these items from a Baptist Medical School in Nashville, Tennessee.
It was picked up, crated, picked up, stored, loaded on container, shipped overseas, sitting in the port, legal stuff, resisting extortion, release of conta

iner, unloading, and delivery. Thank you,
Denise Shumaker, Al Warren, Rodney
and
Gayle Edwards, Sunrise Rotary, Jerry Yates,
and
Virginia Parker
for making this happen. What will happen next?!
Click on photo to enlarge.
---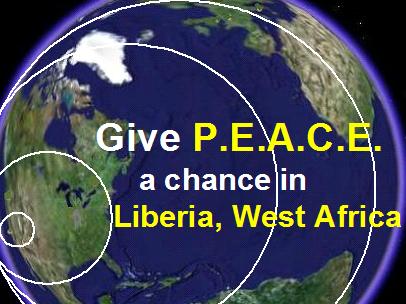 CLICK HERE for AUDIO
Give Peace a Chance in Liberia

---
Joe Patterson (19)
Experienced God
in Liberia for 80 Days

Click here for Devotional Schedule



click here for Joe's letters



Click on photo above to see where Joe was living:
80 Days with no running water, no TV,
no hot showers . . .

Click here to listen to an audio clip with Joe and Pastor Wesley--testing the new digital recorder.

Pastor Wesley writes:



"...This morning we had a wonderful time in service. Please find attached a photo of today's service."

click here for more
Giants in the Land

I sought permission
to r
eprint the article which mentions our local church and how we came to be involved in Liberia.



click here to read the article in its entirety.





click here to read 'Giants in the Land'
---
video-streaming of selected scenes from
Mike and Robin McCall's trip to Liberia.

CLICK HERE
for
children chasing
bubbles 1:02
Mike had formed a bubble ring out of an old guitar string, took some soapy water and created an environment for a fun slice-of-life.

Bible Story with Flannelgraph 5:53
Mike teaches 'the Limbo' 1:23
Jumping Rope 1:11
We Wanna See Jesus Lifted High 1:19
Do you know your A.B.C.s? :14
Abigail and Eunice Dancing :41
The Wesley Family 1:08
---
Rick Warren's little church adopted Rwanda.
Would you take time to look at what they're doing, then help us with our assignment to reach out to Liberia?

Saddleback's P.E.A.C.E. Plan
---
We have had visitors from 82 nations:












Are you the first from your nation?
CLICK HERE to find out
---
---
If you need help starting
your own website,
just write me a note:
pastorob@gmail.com
---