email: pastorob@gmail.com

A Daily VisionCast

"Your young men will see visions
...and your old men will dream dreams."

Welcome to A.D. 2007

Another day of Holy Coincidence
is about to begin...

---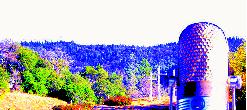 Click here for BellRoadRadio

Journal Archives and other stuff

(s'more)

Have you ever heard or seen this
particular name: Perry Marshall?

...he poked me.
---
Click below for Oswald Chambers'
My Utmost for His Highest

'A proverb a day keeps the folly away'

1 2 3 4 5 6 7 8 9 10 11 12 13 14 15 16 17 18 19 20 21 22 23 24 25 26 27 28 29 30 31

CLICK ABOVE for a closer look,
Click Again to release

Years ago, I experienced a season of praying this prayer daily. I was taught that I could personalize each phrase and make direct application to the situations that we were facing that very day.
---
Awhile ago, I uploaded this video on YouTube, Google, & myspacevideo. It explored the influence of John Lennon's life and thought upon my own. On YouTube, this 'fair use' version (Unconditional Love) continues to get negative comments.

Oh well....

Warning:
foul language is used by certain individuals
who have commented, so don't go there if that bothers you too much.

GodTube:
the Xian alternative
(click here)

click here: YouTube's Unconditional Love
---
Whose Working Class Hero
Was He?
2:00 minutes
click for music video

As a child I began to study the writings of
John Lennon. Since my Dad ran a jukebox route, I heard most of his songs when they first arrived on the streams of American pop culture.

The primal voice crying out in my generation tried to point us to Love and Peace. Both attributes sought by the dreamer point this listener to Jesus.

Unconditional Love (a fair use)

Love, Love, Love . . .

There's nothing we can do to earn salvation,
Nothing we can give to pay the price,
No one else to call,
We're just gonna call upon the Name of Jesus.

There's nothing we can do that can't be done,
There's nothing really new under the sun,
Surpassing Understanding,
Give the Prince of Peace a Chance to free us,

(All we are saying is . . .)

Everyone needs God, We all need His Love,
All we need is God's Love, Unconditional Love.

Love, Love, Love . . .

For God so loved the world He gave His Son,
There's nothing we can add to what's been done,
Nowhere Man can go to find
the Way, the Truth, the Life but Jesus

(Nowhere Man, please listen . . .)

Everyone needs God, We all need His Love,
All we need is God's Love,
Unconditional Love,
Unconditional Love,
Love is all we need.


* Thanks to Greg Brayton, Jamie Bailey,
Jerry Patterson, and Cathy for investing
the talents entrusted to them.

click here for more of that session
---
Giants in the Land

I sought permission
to r
eprint the article

which mentions our local church and how we came to be involved in Liberia.

Formerly, there was a link to the entire article, the online version is now in their archives.

Here is a pdf of the original hardcopy.
click here for 'Giants in the Land'

| | |
| --- | --- |
| | C is the key we settled on at fbc |
"Sometimes less is more . . .
and sometimes its just less."

Pastor Rob Patterson
the unauthorized biography
abridged by J. D. Van Hall
---
Experiencing God in Liberia for 80 Days

Letters from Joe: CLICK HERE

THE INBOX: CLICK HERE
---
a trip down memory lane
y2k5 January - December
click here for hyperlinks
---
pastorob



Visit me at
myspace.com

I store some
videos, photos,
and other stuff
there.

on myspace.com
since 11/04
Click on photo to visit myspace
---
myspace
journal entries

---
hyperlink: a 40-Day Doctoral Project

doctorob




2/28/2006 8:00 AM



I've posted some of your Theological and Theoretical Rationale for prospecting during a 40 Day team effort.

Now what?
---
pastorob
classic rock

on myspace

3

/1/2006 1:00 AM



We'll see if
anything happens
with this fishing line.

4 songs with lyrics and downloadable on myspace.com
---
Journal Archives and other stuff
---
My Old Testament professor,
Dr. Samuel Tang once said,
"One can benefit from the research of others without accepting their conclusions."
Walking the Bible
a PBS documentary CLICK HERE
---
a fun look in the archives:
---
---
---
---
Click here
for an early story in the Galt Herald

Click here 'Pastor Wesley meets pastorob'
by Ross Farrow Lodi News-Sentinel


Click here for Pastors' Vision Trip

Click here for Combined Articles: ten local churches addressing HIV/AIDS in Lesotho, Africa
---
We have had visitors from 82 nations:

Are you the first from your nation?
CLICK HERE to find out
---
for pastorob's picks from
the Video Archives:
CLICK HERE

I'm more than that...
I know (I AM)
At least, I think i must be . . .
There you go, man,
Keep as cool as you can.
Face piles of trials with smiles . . .
It riles them to believe
that you perceive
---

My shortcut
to free family research page:
CLICK HERE

Note: SCROLL DOWN halfway to the box for
SURNAME, GIVEN NAME, BIRTH PLACE, etc.

That box is FREE. There are other places on the page designed to get you to sign up for paid subscriptions. I haven't paid anything yet for anything I have learned.
---
Check out this slideshow with audio clips: an outflow from a Sunday night's message:
---
---
If you need help starting
your own website through 1and1
just write me a note:
pastorob@gmail.com
---

For a partial search of pastorob.com